Crume, a graduate of NC State's class of 1984, is the author of Inside Internet Security: What Hackers Don't Want You To Know, an acclaimed guide about the techniques hackers use to penetrate network security. According to Crume, the book was "almost an accident."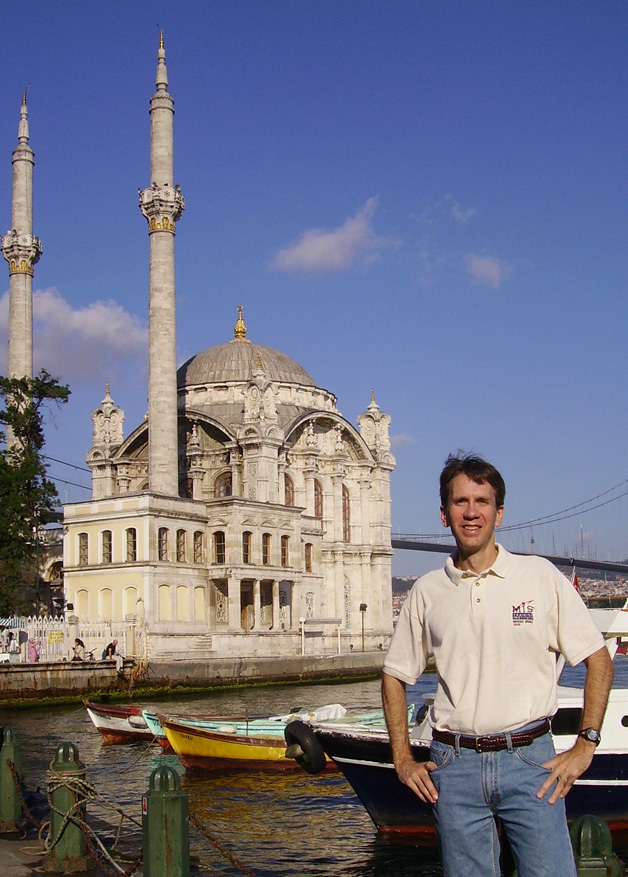 Crume is IBM's Executive IT Security Architect, and works with some of the company's largest clients around the world in helping them develop secure architectures. To IBM's clients, he functions as a "thought leader, solution architect and trusted advisor" in the Internet security space.
Originally, he was contacted to be part of a team working on a book project about Internet security. "I would never have the audacity to believe I had a whole book's worth of things to say!" he says with a laugh.
"I surprised myself – I thought I had maybe 50 pages worth of material to contribute with three other people on the project. But after I wrote the 50 pages, I thought, 'Well, I have some more to write…' and I just kept going." He wound up as the sole author of the project.
Crume didn't originally intend for a career in computer science. "Up until my senior year of high school, I thought I wanted to be an electrical engineer. Then I took an intro computer science course, and it was over after that!"
From then on, computer science was his passion. "I had seen what I truly wanted to do," Crume says. "I found it fascinating – I wanted to know how computers work, why they worked the way they did, and I was interested at a very early point in computer security, how they could be more secure, and how they could be attacked."
NC State helped give Crume the "foundational skills" he needed to get his start in programming. "It seemed like every course introduced another programming language, each with its own pros and cons," he says.
Though he had to deal with the frustrations of punch cards like every other Computer Science major at NC State, he admits that the experience "gave me a real appreciation of what I have now!" "It was my 'I had to walk five miles to school uphill in the snow' story," Crume says.
NC State taught Crume more than just the fundamentals of computer science. "I think some of the most important stuff I learned wasn't on the syllabus," Crume says. "I learned things like how you work in a challenging environment, how you deal with it when your program doesn't work after you've poured everything into it, how you make your case to a professor when you think what you've done is better than the grade you've received…those are all the kind of life skills that really help you in the work world."
Crume says one of the best courses he took at NC State was an English course called "Communication of Technical Information." "It was an excellent course because it taught the importance of being able to communicate in verbal and written form," Crume says. "I have found that the people who were able to communicate well are the people who go the furthest in their careers. There are a lot of brilliant people who will never go far in their careers because they don't know how to explain what they've done or what they want to do and why it's important."
After graduating in 1984, Crume immediately went to work at IBM. During his last two years at NC State, he'd been working part-time for the company during the school year, and full-time during the summer. This gave him unique advantages in both the classroom and the workplace.
"The advantage I had was that when I started working at IBM full-time after graduation, I had two years of part-time experience, which was a huge head start over my classmates who came in with book knowledge, but no work experience," Crume says. "And when I came back to class while I was working part-time, I had more of an understanding of how what I was learning applied in the workplace."
As a result, Crume was easily able to transition into his new job. "I went into work at IBM on a Friday, worked part-time, graduated Saturday, then came back in on Monday, only now I stayed the whole day," Crume says. "And I've been there ever since!"
Midway through his 27-year career at IBM, Crume switched over to the security aspect of the business. "I was always interested in that, and in those days the Internet was this new and amazing thing, so doing something in Internet security allowed me to work on both of my interests," he says.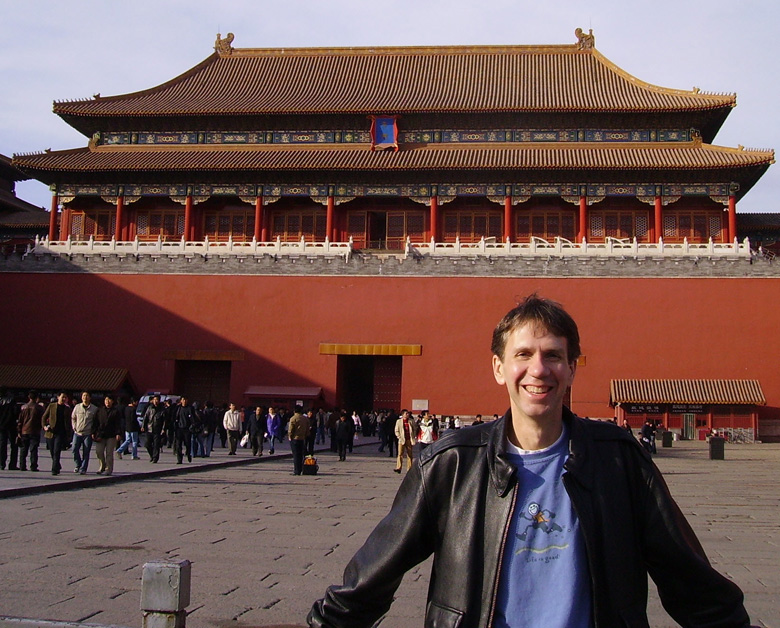 That interest eventually grew into What Hackers Don't Want You to Know, which he calls "one of the most gratifying things I have ever done." "It's opened innumerable doors for me to do all kinds of things in my career," Crume says. "I've been invited to speak at conferences all around the world as well as at a number of universities – including NC State!"
Though he has a few other ideas for books in mind, Crume is currently busy with his speaking engagements and his "day job" at IBM, which involves architecting secure computing environments for clients around the world.
He enjoys coming back to NC State to speak with ACM, and to observe how the campus has evolved. "It's been really amazing to go back and see what the classroom looks like now," he says. "It's also very humbling in the sense that the students I'm talking to weren't born while I was in school! That doesn't make me feel young."
In the meantime, Crume continues his job at IBM. "I've been fortunate that my job has taken me to nearly 40 countries on 6 continents with a special focus on growth markets like China and Latin America," he says. This includes a six-month international assignment in Bejing in 2006. Crume calls this "a truly life-changing experience." "It's one thing to visit a place, and it's another to live there and see the daily life," says Crume, who adds that he tried to live as the locals did. "From a professional standpoint it was interesting. From a personal standpoint it was amazing."
As an NC State alumn, Crume advises current Computer Science majors that what they'll learn won't just come from their courses, but from everything that "falls between the cracks." "I started to realize during by my junior year that what had seemed like a bunch of disjointed courses across many different disciplines started to carry over from one to another," Crume says. "The 'aha' moment occurred when all of a sudden I could connect every course I took to every other course."
He also advises them to take advantage of new opportunities, like he did with the project that became his book. "It wasn't planned – it was just something I sort of backed into," he says. "But it's been an amazing experience I wouldn't trade for anything."
Posted - january 2009
~smith~