Computer Science eNewsletter
Below is department related news, gathered from a variety of sources across campus, provided monthly for alumni, students, and friends of the Department of Computer Science at NC State University.
If you are a CSC alum and wish to be added to the email distribution list, click here. Corporate or individual friends of the department may be added to our distribution list by sending an email request to Ken Tate, Director of Development & External Relations for the NCSU Department of Computer Science.

---
November 25 , 2008
College of Engineering at NC State Names Outstanding Alumni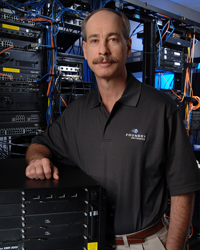 Bobby Ray Johnson Jr. of San Jose, Calif., co-founder and chief executive of Foundry Networks, is recognized by the College of Engineering at North Carolina State University as one its three Distinguished Engineering Alumnus award winners for 2008. more
Fidelity Investments "Leadership in Technology" Executive Speakers Series Spring Speakers Announced
Thanks to the continued support of Super ePartner, Fidelity Investments, the Department of Computer Science at NC State University is very pleased to announce a dynamic and exciting slate of speakers during the Spring 2009 semester for the Fidelity Investments "Leadership in Technology" Executive Speakers Series. more
Carol Miller to Retire; Alum Issues Endowment Challenge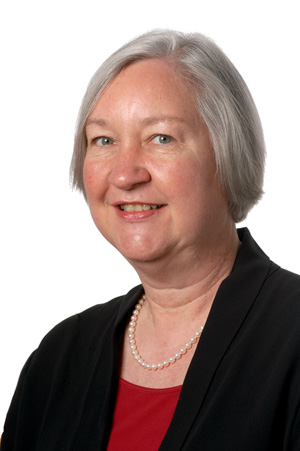 After 24 years of distinguished service as a lecturer at NC State University's Department of Computer Science, Carol Miller has announced her intentions to retire at the end of the 2008-2009 academic year. And alumnus, Jay Strickland has made a "challenge" pledge to establish an endowment in her honor. more
Numbers Game: NC State Research Gives New Look to Election Statistics
Political devotees have a new way to dissect election statistics, thanks to Dr. Christopher Healey, associate professor of computer science at NC State University. His political graphics go far beyond those offered by the major news outlets. more
Computer Science Ph.D. Graduates Sweep CoE Dissertation Awards
Congratulations to recent computer science doctoral graduates, Drs. Claris Castillo and Nirmit Desai, who won both College of Engineering Graduate School Dissertation awards, sponsored by NC State and selected by a panel of University-distinguished graduate professors. more
Singh Honored as IEEE Fellow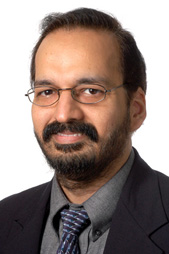 For the past 13 years, Dr. Munindar P. Singh, professor of computer science at NC State University, has worked to uncover the mysteries of how machines talk to each other. Now, he is being honored for his body of work by the Institute of Electrical and Electronics Engineers, which recently voted to make him an IEEE Fellow. He becomes the department's 3rd IEEE Fellow. more
Student Teams Compete at ACM Mid-Atlantic Programming Contest
Congratulations to our two student teams for their strong showing at the Mid-Atlantic Regionals of the ACM International Collegiate Programming Contest. more
A Whole Lotta Turkey
Would you eat less turkey and turn aside the cranberry sauce if I told you that practically nothing you learned about the Thanksgiving holiday is true? That's right, check out any of the growing number of Thanksgiving myth-buster Web sites and you'll find that most of our cherished Thanksgiving Day traditions are rooted in the 19th – not the 17th – century. more
Student Game Selected as Finalist in I/ITSEC Serious Game Challenge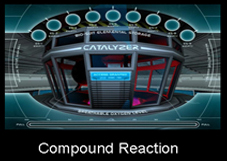 Congratulations to Joe France (senior, CSC), Jess Frucht (senior, ID), Ryan Gerleve (alum, CSC), Rhys Harwell (alum, ID), Matt Klawiter (Ph.D., CSC), Amanda Macik (alum, CSC) and Thomas Silloway (alum, CSC), whose collaborative game project has been selected as a finalist in the Interservice/Industry Training, Simulation and Education Conference's (I/ITSEC) Serious Game Challenge to be held in early December in Orlando, FL. more
Departmental Research Grants, Gifts, and Support
SAS Institute has officially renewed its Super ePartners support for the department donating $25,000 in support of the department, including multiple Senior Design Center projects and several ePartners related programs and initiatives.
Thomson Reuters has donated $7,500 in support of the department, the Senior Design Center and the ePartners Program.
Alumnus, Tony Brown and his wife, Kathryn, have donated $2,500 to the department. Their generous gift will be used by the department to make early cash awards to students for new scholarship endowments, such as the 40th Year Scholarship Endowment, which have been adversely impacted by recent market fluctuations.
The Vanguard Group has donated $2,500 in support of the department, the ePartners Program, and the Women in Computer Science student organization.
Werum Software has donated $2,000 in support of the department and the ePartners Program.
Intel Corp has donated $1,000 in support of the department and the PrivacyPlace.org.
CSC Faculty / Staff News
Dr. Annie Antón, professor of computer science, has been appointed co-Vice Chair of the ACM U.S. Public Policy Committee (USACM). She has also been named a member of the Future of Privacy Forum Advisory Board. more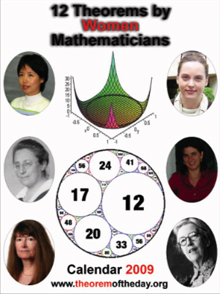 The work of Dr. Carla Savage, professor of computer science at NC State University, will be featured in the 2009 "12 Theorems by Women Mathematicians" Calendar. more
The department welcomes Tammy Coates to the role of administrative support specialist for the external relations function. She replaces Fay Ward, who has been supporting us in a temporary part-time capacity after retiring in 2005 with over 20 years of service in the UNC system.
Congratulations to Carol Allen on achieving 30 years of service with NC State University.
Condolences to Theresa-Marie Rhyne and her family on the recent passing of her father, Dr. Jimmie Lee Rhyne.
CSC "Jobs List"
If you are a CSC student or alum and would like to receive an automatic email notice whenever new postings are activated on the CSC online jobs board, you are invited to subscribe to the cscjobs list. We may also use the list to announce career fairs, company campus visits & info sessions, and other career related events and activities. This is an "opt-in" list, so you must subscribe to receive the notices. Students can subscribe via the Subscribe Interface at http://lists.ncsu.edu/cgi-bin/mj_wwwusr (type cscjobs in the Mailing List box and press Search) or by sending an email to: mj2@lists.ncsu.edu (leave Subject Line blank), in the body of the message type subscribe cscjobs, and then send your message. For more information about subscribing please check http://lists.ncsu.edu/.