The Fidelity Investments "Leadership in Technology" Speakers Series Proudly Presents...
---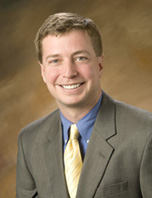 Jim Tobin
President, Ignite Social Media
Social Media is a Cocktail Party
Tuesday, March 24th, 6:00 PM; EB2 1231
---
Social Media is a Cocktail Party
Abstract: As social media moves beyond being a buzzword, it impacts communications, both person-to-person and business-to-person. We'll examine the impact of social media on both types of communications, with particular emphasis on the emerging rules of social media marketing, including best practices and major mistakes made so far.
---
Speaker Bio
Jim Tobin is president of Ignite Social Media, one of the nation's first social media agencies. In that role, he and his team work with clients including Intel, Nature Made, The Body Shop, Comcast, UNICEF and more developing and implementing social media marketing strategies.

Jim wrote the book, "Social Media is a Cocktail Party: Why You Already Know the Rules of Social Media Marketing," which is available at Amazon.com and other locations.

With years of experience in marketing and public relations, Jim formed Ignite out of the need for businesses to better communicate with their customers through social media. He's adept at translating marketing messages into content that will inspire social media conversations.

Jim is the also the co-founder of the Triangle Social Media Club and one of the most read authors on Social Media Today. He was named one of the "75 Internet Marketing Gurus You Should Follow on Twitter" and one of the most influential bloggers in the business in January 2008.

Prior to founding Ignite, Jim was deeply involved in public relations and advertising. As a partner at Brogan & Partners Convergence Marketing, Jim grew the North Carolina office to over 20 people in just two years.

You can read more at: http://www.linkedin.com/in/tobinjim.

---
Note to CSC Graduate Students
These lectures have been approved by the CSC Graduate Oversight Committee to count toward the required lectures for graduate students. Download seminar attendance form.
---
Watch the Talk