The Fidelity Investments "Leadership in Technology" Speakers Series Proudly Presents...
---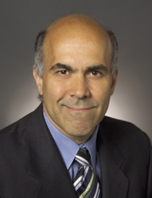 Joe Freddoso
President & CEO, MCNC
Education & Innovation @ Internet Speed
Thursday, February 19th, 6:00 PM; EB2 1231
---
Education & Innovation @ Internet Speed
Abstract: MCNC is the organization that operates the North Carolina Research and Education Network (NCREN), the private IP network that serves as the backbone Internet and Intranet network for the University of North Carolina system (including NC State). Over the last year, MCNC has seen a great growth in its community as over 1.5 million K12 students have become users of NCREN. Mr. Freddoso will talk about the quickening pace of innovation, the centricity of networks in this acceleration of innovation and the impact an increasingly network centric, global economy is having on US education and its students. North Carolina's efforts to educate its students to lead in this creative and innovation based economy will key area discussed in this presentation.
---
Speaker Bio
Joe Freddoso became President and CEO of MCNC on July 1, 2007. He was most recently the Senior Director, Community Relations for Cisco. He served as Director of Cisco's Research Triangle Park site operations for six years. During this period, Freddoso held several leadership roles with statewide and regional economic development, education and advocacy organizations including: Chair of the North Carolina Technology Association (2005); Chair of the North Carolina Business Committee for Education (2004-2005); Executive Committee of North Carolina Public School Forum; member of the Board of Advisors for the North Carolina New Schools Project; member of the Ad Hoc Committee on Principal Leadership for the North Carolina State Board of Education; member of the Ad Hoc Committee on Superintendent Leadership for the North Carolina State Board of Education and member of the North Carolina State University College of Management Board of Advisors. Prior to his work at Cisco, Freddoso served as CEO of the 1999 Special Olympics World Summer Games Organizing Committee. The Games were the largest sporting event in the world in 1999 and were held in the Triangle region.
---
Note to CSC Graduate Students
These lectures have been approved by the CSC Graduate Oversight Committee to count toward the required lectures for graduate students. Download seminar attendance form.
---
Watch the Talk