"Leadership in Technology" Speakers Series Proudly Presents...
---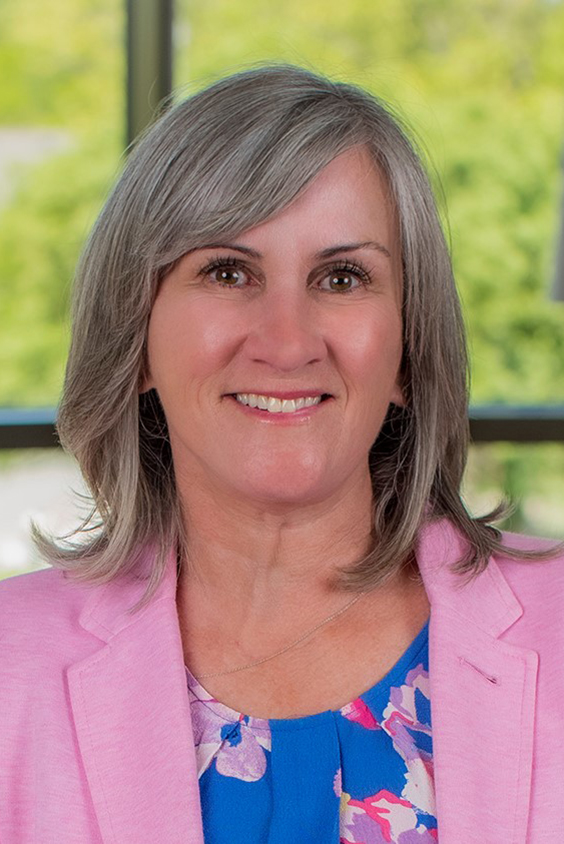 Jo Abernathy
Chief Information Officer, BCBS of NC
Rethinking the IT Organization in the Digital Economy
Thursday, September 8th, 6:30 PM; EB2 1231
---
Rethinking the IT Organization in the Digital Economy
Abstract:
Digital disruption is everywhere. "Success" is a fast-moving target. The pace of business is increasing, yet decision-making structures in many corporate and government organizations are slow. Organizations themselves are often their own biggest threat to surviving and thriving. The supply of tech talent is not growing fast enough to meet the demand for it, and the average tenure for an IT professional at any one company is a mere three years. Cybersecurity threats are everywhere and growing. Technologies are more ubiquitous than ever, and yet technologies come and go and don't offer sustainable competitive advantage for long. Individual tech products we purchase may be commodities, but the ability to bring complex pieces together to achieve resiliency, scalability, security, real-time processing, and an exceptional customer experience is challenging.
As a corporate IT shop, how do you adjust your mindset, strategies and tactics to remain relevant and add value to your business in our ever-changing world? Sound intimidating? It is. But it's also pretty darn exciting and rewarding! Being an IT professional and leader affords you the unique position to see your business from an end-to-end perspective so that you can support it, improve it, and reimagine it. Join us as we discuss the technical, cultural, process, and talent challenges and solutions for IT professionals and leaders in today's complex corporate environment
---
Speaker Bio
Jo Abernathy is the Chief Information Officer for Blue Cross Blue Shield of North Carolina. She is responsible for technology strategy and operations. Jo has over 30 years of leadership experience in various technology areas, including application development & integration, data & analytics, infrastructure management, data center operations, and digital transformation. She has led many large, complex initiatives under challenging circumstances in a highly regulated environment.
Under Jo's leadership, the IT organization at Blue Cross Blue Shield of North Carolina has received numerous awards for innovative uses of technology along with the prestigious ComputerWorld's 100 Best Places to Work in IT award in 2016, 2018, 2019, 2020 and 2021.
Jo has been featured in CIO magazine regarding IT transformation and employee engagement. She has been a speaker at various technology events, including those sponsored by the CIO Executive Council, the North Carolina Technology Association, the Triangle Technology Executives Council, and Women in Technology International. In 2020 Jo was named CIO of the Year by the North Carolina Technology Association.
A lifelong North Carolinian, Jo holds a bachelor's degree in Economics from UNC-Chapel Hill and master's degree in Business Administration from UNC-Greensboro. She a member of the Board of Advisors for the Bryan School of Business at UNC-Greensboro.
Jo is a Board member the following non-profit organizations: NC Coalition for Fiscal Health, Child Care Services Association, and SustainableIT.org. She is also a Board member for Well.co and a member of the Governor's State of North Carolina Information Technology Strategy Board.

***If you are unable or uncomfortable joining us in person, the talk will be broadcasted live at https://go.ncsu.edu/labcorpspeakerseries. As always, talks will be videotaped and made available (pending speaker approval) on a dedicated YouTube channel.***
---
Note to CSC Graduate Students
These lectures have been approved by the CSC Graduate Oversight Committee to count toward the required lectures for graduate students. Download seminar attendance form.
---
Watch the Talk