ePartner Premium Engagement Opportunities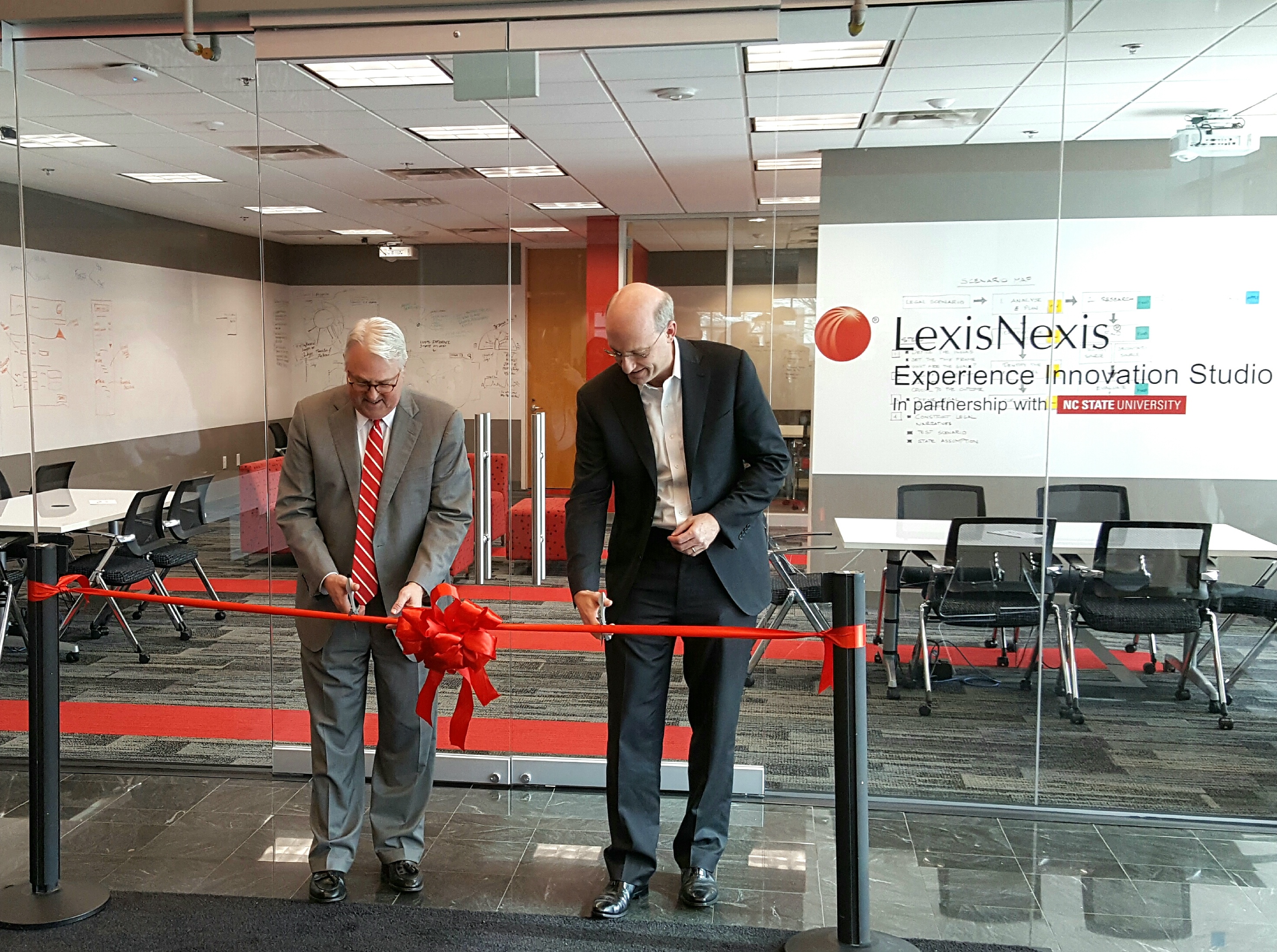 The computer science department values its interactive relationships with the corporate community, both within the Research Triangle and beyond.
CSC 2023-24 Premium Engagement Opportunities
ePartners can select one or more of the Premium Engagement Opportunities (PEOs) listed below based on the level of support provided to the ePartners Program. Each of the programs, initiatives, events, and student orgs listed below is critical to the department's mission, vision and/or ongoing operation, and many provide exceptional opportunities to engage directly with students and faculty, while increasing corporate exposure and brand awareness. Audiences targeted for each engagement option are designated by the following symbols:

Undergraduate Students,

Graduate Students,

Alumni,

Faculty,
Outreach.
ACM/AITP Student Organization
The ACM/AITP is the largest student organization serving undergraduate and graduate computer science students at NC State University. The organization provides a variety of opportunities throughout the year for students to get involved in their department, gain insight into emerging technologies, and learn about the exciting career opportunities awaiting them in this dynamic field. ePartners selecting this option will be recognized on the ACM/AITP student organization web site and will have the opportunity to engage directly with this group via structured opportunities such as dedicated mixers, panel discussions, info sessions and/or development sessions.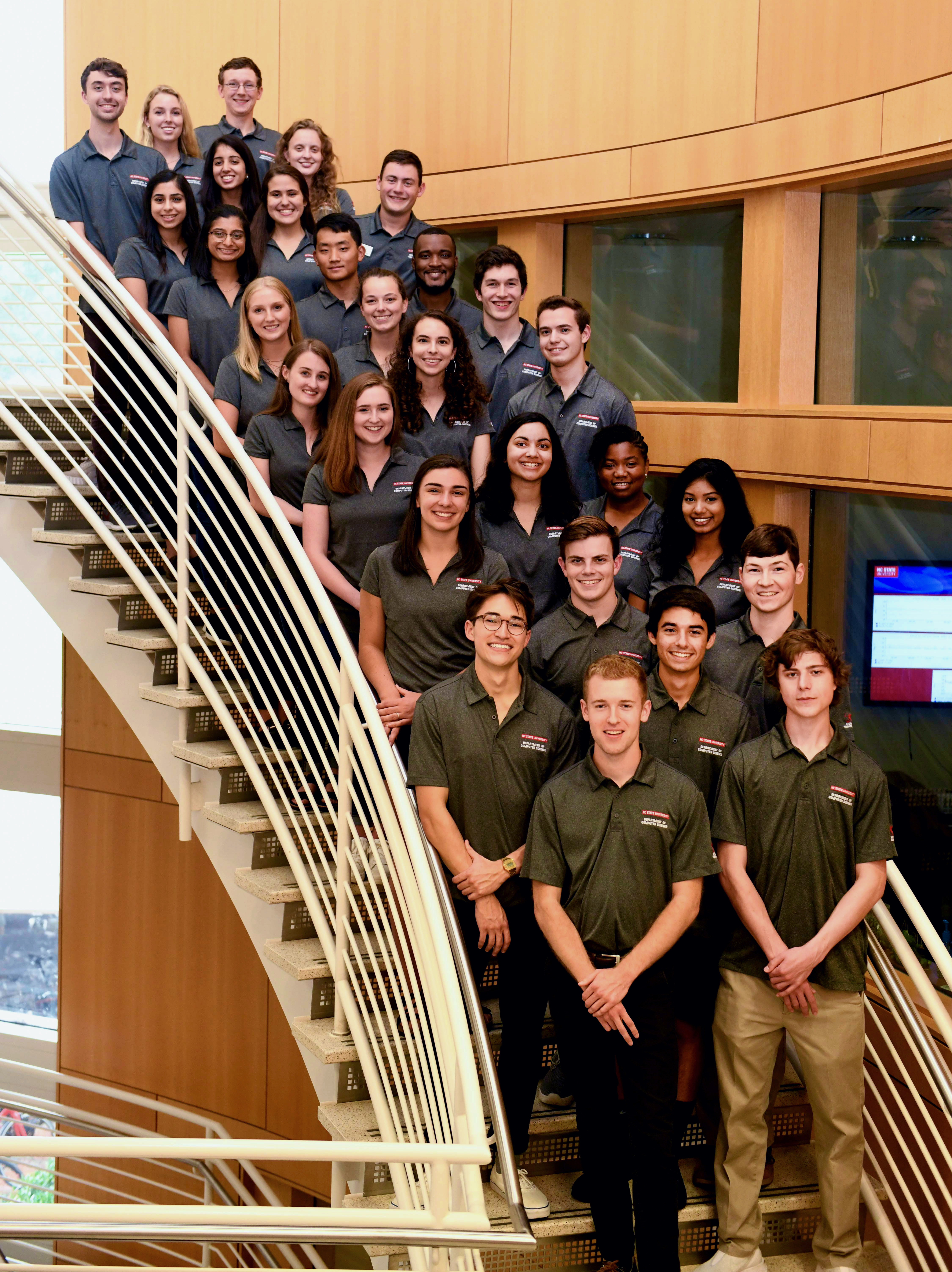 Ambassadors Program
The NC State Computer Science Student Ambassadors program is a very select group of approximately 30 undergraduate students who represent our department in a variety of academic, social, and networking events held throughout the academic year, and through personal interface with prospective students through our K-12 outreach efforts. During their time as ambassadors, we are committed to providing guidance and development opportunities that promote enhanced leadership, communication, and other vital life skills. ePartners selecting this option have the opportunity to engage directly with this group via structured opportunities such as dedicated mixers, panels, info sessions and/or development sessions.

Aspirations Awards
These are awarded annually to students who has won regional or national NCWIT Aspirations Awards and who come to NC State to study computer science. Awards are targeted at entering freshmen, and are renewable for up to four years given the student remains academically eligible and makes satisfactory progress toward completion of a degree in computer science.

Competitive Learning Program & Spring Programming Contest
The NC State Computer Science Department has an active program in competitive learning, using head-to-head competition as a context for teaching computer science and a motivation for building programming skills. Throughout the year, students meet for approximately two hours each week, working on new types of problems, studying programming techniques and working with their peers. In a typical semester, the competitive learning program may expose students to dozens of problems and algorithms they wouldn't get to see in their required coursework. For ePartners selecting this option who would like a high level of involvement, there are opportunities to attend local programming contests, serve as judges, mentor teams and even to craft contest problems.


Computing Success Center (CSCenter)
The Computing Success Center is an initiative to develop a departmental community and provide education support for core undergraduate computer science courses. The CSCenter provides a locus of student support that features both physical and virtual spaces for students to find resources and help; connect with peers, advisors, and faculty; and find ways to engage in outreach, service, and research. ePartners selecting this option will be invited to meet with Peer Teaching Fellows, a select group of undergraduate and graduate student-teachers in our department, and to offer workshops through the CSCenter.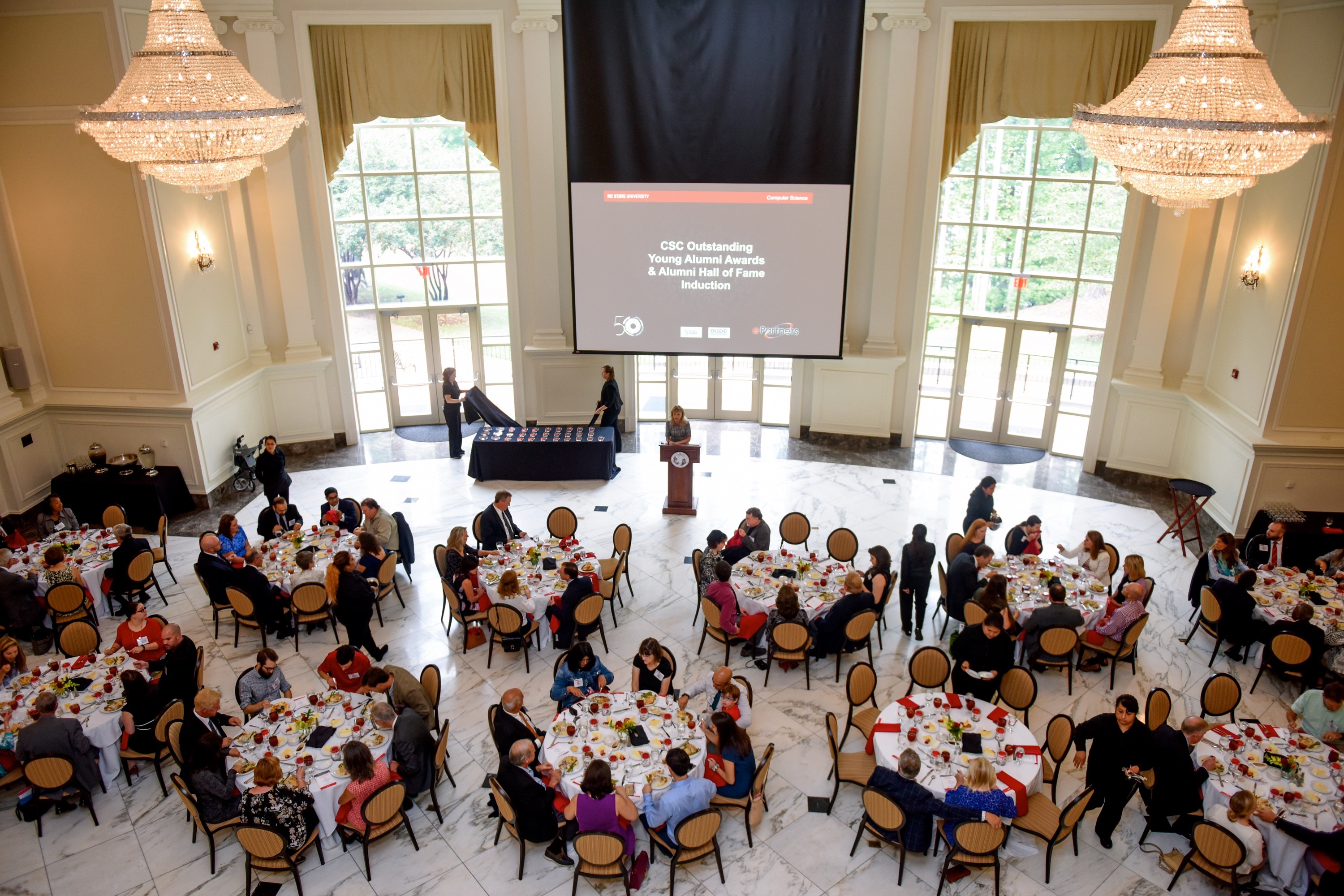 CSC 'Hall of Fame' Event [max of 2]
The Computer Science 'Alumni Hall of Fame' celebrates and recognizes the exemplary contributions our outstanding graduates have made to their profession, their community, and to the world at large. Each year, we will target the induction of 3-5 honorees, and we will recognize 1-2 'Rising Stars' (early career awards). They will be recognized and celebrated at a glamorous and formal invitation-only induction ceremony in the fall. ePartners selecting this option will receive invitations and special recognition at the event.




CyberSecurity Awareness [max of 2]
Cybersecurity is everyone's responsibility. Yet not everyone has the knowledge and tools to protect themselves against cyberattacks that threaten their personal and sensitive data. In a year of unprecedented cyberattacks against institutions of higher learning, now is the time to join forces to raise cybersecurity awareness. We need your help! The NC State Office of Information Technology and the NC State Department of Computer Science provides year-round campus activities and events designed to address the cybersecurity needs of our students, faculty and staff. This fiscal year, we will reinforce the message that cybersecurity is every Wolfpack member's responsibility with intentional and creative content that we hope to deliver both online live and in-person. Our most recent events were centered around Data Privacy Month and National Cybersecurity Awareness Month. ePartners selecting this option will be invited to participate in these activities and to provide ideas to help students pursue their career interests in cybersecurity.



CyberSecurity Competitions
CyberSecurity competitions, like 'Capture the Flag', are security events that provide a unique isolated environment for exercising the students' abilities in the security domain. The students have to gather "flags" by identifying vulnerabilities in security challenges. Not only do students get a chance to test their knowledge in security-related topics, they also get a chance to network with industry professionals and other students who have similar interests. By creating a safe and isolated environment for the competition, the students have the ability to test their security skills in practice, learn about new security problems while having fun at the same time. ePartners selecting this option are welcome to participate or mentor students in these events.


CyberSecurity Initiative
(counts as two selections)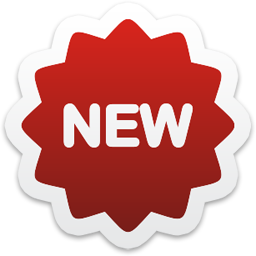 The CSC Cybersecurity Initiative is a comprehensive strategy designed to meet the growing need for cybersecurity professionals across industry and government. The central point for the initiative is the Secure Computing Institute (SCI). In the past year, SCI hired a new Director of Cybersecurity Education and also began establishing a Community of Practice in cybersecurity. The computer science department launched a new undergraduate Cybersecurity Concentration. Enhanced engagement with industry and government is key to helping shape these efforts. ePartner support of this initiative will provide unrestricted support of the Director of Cybersecurity Education's efforts to create and launch related outreach, industry engagement, seminars, workshops and other developmental programs for students in this space. ePartners selecting this option will be recognized as corporate affiliates of the initiative and be invited to a select set of events and activities (live and/or virtual) throughout the year to engage with students and faculty.




Department "Working Lunches"
These are weekly themed working sessions allowing computer science faculty and staff to come together over lunch to discuss a variety of topics including strategic direction of the department, best practices, research overviews, professional development, etc. Due to the nature of academic work (long and crazy hours balancing teaching, research and office hours), these sessions provide a much-needed and structured opportunity for faculty and staff to come together to learn, share, and bond. They contribute greatly to enriching a positive culture and collaborative spirit within the department.

Developing and Refactoring OSS Projects
Every year, 100 to 200 students take an advanced undergrad/masters-level course in Object-Oriented Design and Development. As part of their work, they develop and refactor open-source projects, including Mozilla and OpenMRS, as well as the locally developed Expertiza peer-assessment system, a Ruby on Rails application. In order to enhance the OSS applications available for students, we are looking for companies that have an existing OSS project that could benefit from student contributions. Since the course requires students to work on, and refactor, existing code, the application should be one where the new code has to interface to existing code in a non-trivial way. Your project would be presented as an option to be chosen by our student teams. This enables us to enhance the learning effectiveness of this course by hiring top-performing students from the course to serve as TAs and/or mentors to teams in subsequent semesters. ePartners selecting this option will have the opportunity to mentor students via weekly meetings (physically or virtually).


DiamondHacks Hack-A-Thon [max of 15 slots]
Started in 2015 and hosted by the WiCS student organization at NC State, DiamondHacks is a hack-a-thon open to all college and high school women interested in computer science. For 24 hours, participants will form small teams and work to develop software in response to a specified topic or challenge. During this time, participants will also have the opportunity to attend technical workshops and lightning talks, network with women from industry and other local universities, and bond with peers through fun social events. DiamondHacks focuses on creating a fun, collaborative environment that fosters innovation and empowers women to pursue their interest in studying computer science. ePartners selecting this option are able to directly engage with participants by providing project mentorship, technical support, and speakers for structured events such as panels, workshops, and the keynote.



Diploma Ceremony - Fall or Spring
Both fall and spring ceremonies are regularly attended by 1200 - 1500 graduates, family, friends and faculty. Because of the size and distinguished nature of these ceremonies, they are traditionally held in large venues such as Reynolds Coliseum or one of the mega churches in the area. ePartners selecting this option will be invited to attend a ceremony, and possibly provide a guest speaker.



Distinguished Series on Ethics and Safety of AI
Recent advances in AI and robotics in connection with big data and the Internet of Things have raised concerns of the power that these technologies could wield over human lives. This lecture series will host distinguished speakers on ethics and safety in AI, specifically, topics such as algorithmic accountability, fairness and diversity, autonomous agents, and safety engineering. It will invite perspectives from systems engineering, legal theory, and the humanities (science and technology studies; criminology; social psychology) that can guide computer scientists. To engage and develop our students' leadership skills, unlike in typical lectures, we will follow each lecture with a discussion led by one or two selected students. We expect to organize between four and six seminars. ePartners selecting this option will be invited to all talks in the series and acknowledged. The series will help in a university-wide effort on AI and Society and help strengthen our department's ties to local industry.


Diversity, Equity and Inclusion (DEI) Council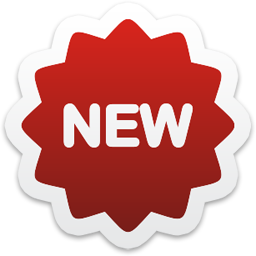 Comprised of student leaders representing a variety of diversity-focused student organizations and initiatives, the DEI Council will provide a united and strategic approach to planning and coordinating events, activities and initiatives across the CSC student body. ePartners selecting this option will have the opportunity to participate in a variety of unique outreach and engagement events with a diverse group of students throughout the year.


eNewsletter
This departmental e-newsletter is distributed monthly to approximately 9,000 students, faculty, staff, alumni (those for whom we have email addresses), and corporate contacts. News items are segmented and distributed by audience category and linked back to the complete eNews online site. Your sponsorship covers the entire year and supports web and email feature enhancements, address management, etc.




Fall Workshop on Computational Geometry (FWCG)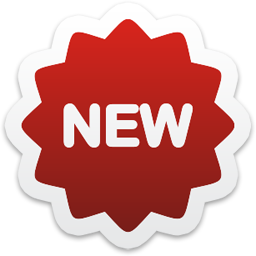 NC State will host the 30th Annual Fall Workshop on Computational Geometry (FWCG), an international meeting of researchers in computational geometry. Computational Geometry is the area of computer science that addresses algorithmic challenges for geometric problems. It has applications across the sciences from physical simulation and modeling to data analysis. The workshop provides a venue for researchers and students to meet and disseminate new research. Many of the major breakthroughs in computational geometry are presented first at FWCG in an informal setting, making it an ideal setting to catalyze new research and integrate graduate students into the research community. It will benefit the Computer Science Department in several ways. First, it will have a positive impact on our reputation by providing national and international exposure to the department, its people, and its facilities. This is especially important as the department looks to expand. Second, it provides an opportunity for faculty and graduate students at NCSU to interact with the wider research community. The tradition is that FWCG has zero registration cost. This makes it very friendly to young researchers. Your sponsorship helps to cover coffee breaks and lunches at the workshop as well as for invited speakers. Sponsors and invited and encouraged to attend.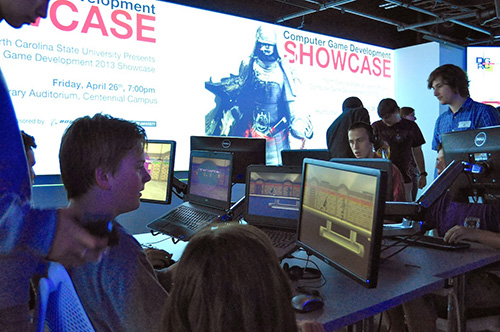 Game Development Showcase
This extremely popular end-of-year event highlights the collaborative, team-based projects primarily of computer science students, but also design students, working to create computer games and digital media experiences. This is a high-profile event, typically generating significant public attendance and often media coverage. And because it draws in students in the K-12 space, it is considered a strategic outreach and student recruitment event for the department. ePartners selecting this option will be invited to attend the showcase.


Graduate Awards
These will recognize CSC graduate students selected at the end of the academic year in four categories: Outstanding Research Assistant, Outstanding Teaching Assistant, Outstanding Dissertation and Masters Research award winners.

Graduate Recruitment Initiative
Attracting US-based candidates for graduate studies in computer science has become increasingly competitive. ePartners support provides the graduate office incremental funding to support the recruitment of US Ph.D. and M.S. students, including recruitment visits, entertainment, and print collateral. ePartners selecting this option will be invited to attend related events.

Hack_NCState [max of 15]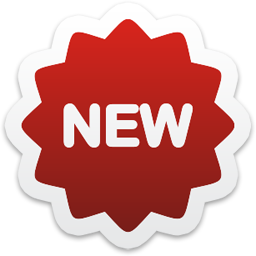 Hack_NCState is NC State's largest, all-inclusive hackathon competition. The event, established in 2018 and hosted by the App Development Club, is open to high school, graduate, and undergraduate students, which is unique since most hackathons only accommodate undergraduate students. Hack_NCState runs for 24 hours and attendees can work individually or in small teams to develop a creative software solution to any problem they want to address. The event is comparable to UNC's HackNC and Duke's HackDuke, all of which are nationally recognized and well-established hackathons. Hack_NCState has grown steadily year over year, and coordinators project the event will attract 300-400 participants annually. In order to maximize the number of students able to participate in the hackathon, regardless of age, major, or programming ability, Hack_NCState provides attendees with a variety of technical workshops - organized by partnering companies, students, and on-campus organizations - to help them pick up and apply new skills during the event. ePartners selecting this option can engage with students by providing speakers, hosting workshops, sending recruiters, or offering specific "tracks" to get students to interact with their software or product offerings. For more information, please visit the HackNCSU website at https://hackncstate.org/. Note: Hack_NCState was previously branded as Packhacks and is still in the process of rebranding its website.


HackPack Capture The Flag (CTF) Competition
This computer and network security related competition, hosted by CSC student organization HackPack every spring semester, allows teams to compete (in person or virtually) in a wide range of challenges to find "the flag", a secret accessible only by exploiting a vulnerability. It promotes an interest in computer security issues, encourages teamwork, and stimulates out of the box thinking. It is an educational CTF that aims to complement security courses at North Carolina State University and educate the wider public practically in a wide range of security topics. The competition is open to the public and we make a strong effort to encourage NC State students, as well as high school students from the surrounding area, to participate. In the past years HackPack CTF attracted more than a thousand participants per competition from all over the world. ePartners selecting this option may be invited to participate as panelists in the competition.


LadyWolf CSC Secrets Packages
This is a special outreach initiative targeting female high school students who have been accepted at NC State University, expressing an interest in studying computer science. The initiative will provide a special package to be mailed to EVERY admitted female student, which will include hand-written notes and valuable information about what to expect when they arrive on campus, what life is like for a computer science student at NC State, and what are some of the secrets to success in the major. The package will also include a variety of departmental SWAG ranging from mouse pads, laptop stickers and a special T-shirt. Packages will be assembled by our CSC student ambassadors and mailed in the spring. ePartners selecting this option can provide their own branded SWAG, recruiting materials, etc. to be included in the package.

Navigating Networking Event [max of 3]
This program will offer graduate students an opportunity to gain insights into the proper etiquette for business receptions/networking events, and also how to best leverage these events to expand their network. A speaker will lead a short training program, followed by a networking reception allowing partners to mingle with the students. This event will be attended by graduate students, making it an effective event for previewing tech talent at the graduate level. Navigating Networking is typically scheduled for late August or early September, early in the fall semester, but COVID considerations may result in a delay or transition to a virtual platform. ePartners selecting this option will be expected to send representatives to interact with students during the program, and may provide company branded materials/giveaways if desired. In-person event attendance is typically between 100-115 students.

NexUX Meetups & Podcasts: Creating an Interdisciplinary UX Community
Is technology improving your life? User experience (UX) is the emerging discipline that has taken on this mission, and NexUX is the regional UX collective working to ensure your answer is a resounding "Yes!" Centered at NC State, NexUX brings together leading thinkers, educators and makers in a wide range of disciplines, including engineering, design, psychology, management and more. NexUX is a venue for discourse, education and research. ePartners selecting this option are invited to all events! Please contact Ben Watson (bwatson@ncsu.edu) if you have any questions.


Outreach & Broadening Participation Initiative
This broad initiative involves a comprehensive strategy designed to broaden participation of under-represented student groups entering the computer science discipline at NC State. It addresses both attraction and retention, with a strategic focus on increasing diversity in the talent pipeline. Our comprehensive multi-media communications campaign involves developing outreach connections with targeted high schools and middle schools, identifying and connecting with expanded pool of prospects, updating and refining all collateral and promotional materials, making ongoing enhancements and updates to the Future Students web portal to include the creation of 2-3 alumni profile features and/or videos each semester, and developing sound evaluation methods and tools. Retention-focused efforts include, but not limited to our special "mindset" video series in CSC intro classes, unique conference experiences, developmental/training opportunities, mentoring efforts, networking events, etc.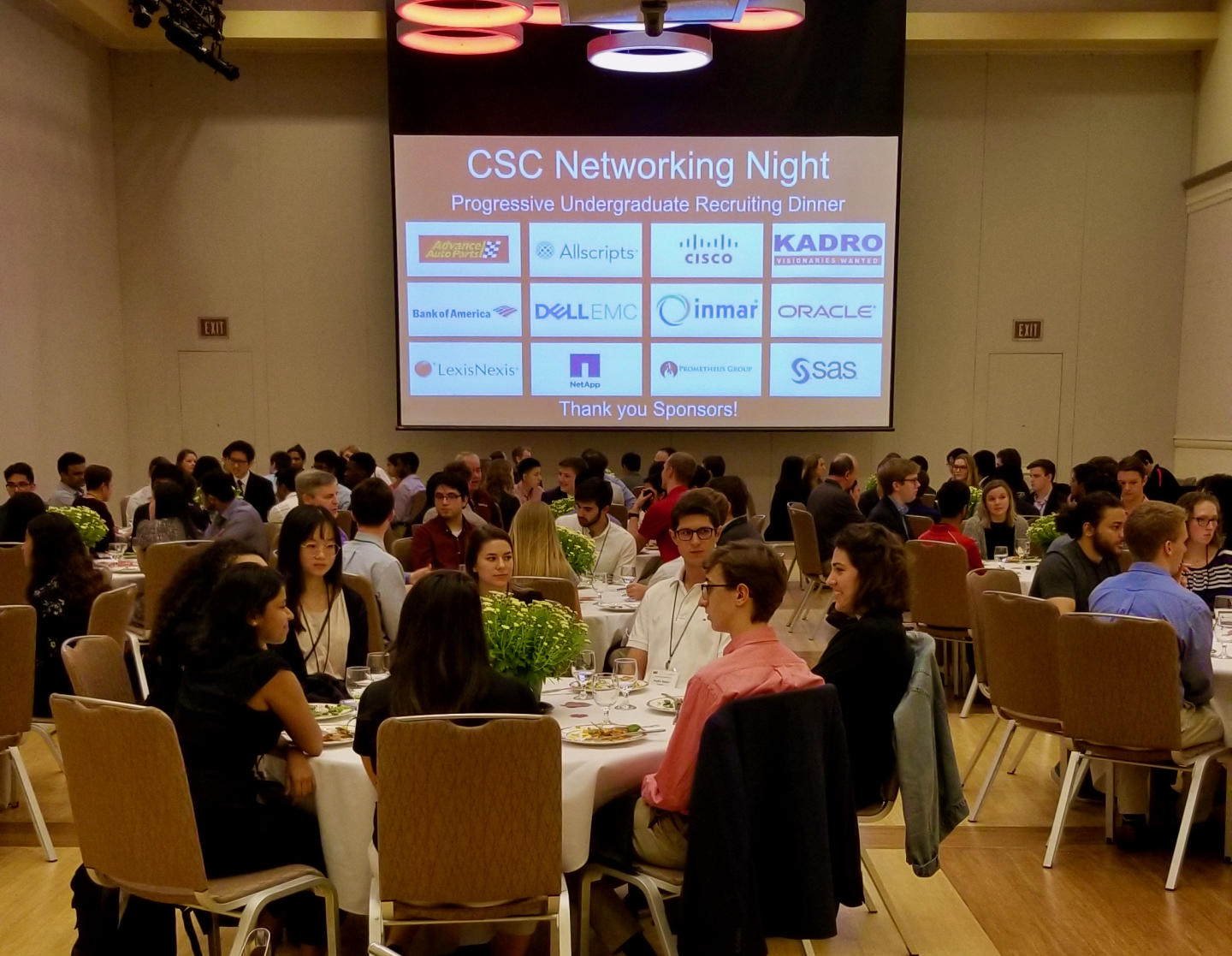 Progressive Dinner [max of 12]
This unique networking event is provided exclusively for CSC undergraduate students, and is scheduled for the spring in the Talley Student Center on main campus. The dinner will consist of three courses, and students will rotate to different partner tables for each course; two rotations based on selections they make in advance of the event, and the final made during the event. ePartners selecting this option will be expected to send up to two representatives to engage directly with students, and will be provided a resume book of all attendees. Participating companies will be given time to address students with their company's "elevator pitch" provided in lightning fashion.

Senior Design Center "CSC Entrepreneurs" Project
Fall or Spring - In an effort to encourage innovation and tap into the entrepreneurial spirit among computer science students, our Senior Design Center (SDC) is expanding the scope of the Center to offer capstone entrepreneurial project opportunities for students. Specifically, the SDC plans to encourage student teams to compete for a limited number of student-defined capstone project initiatives. Competition would be in the form of proposals from student teams submitted to the SDC leaders for evaluation. Winning proposals would empower student teams to advance their ideas as the subject of their capstone projects. If they wish, ePartners selecting this option will have the opportunity to serve as advisors and mentors to the student teams.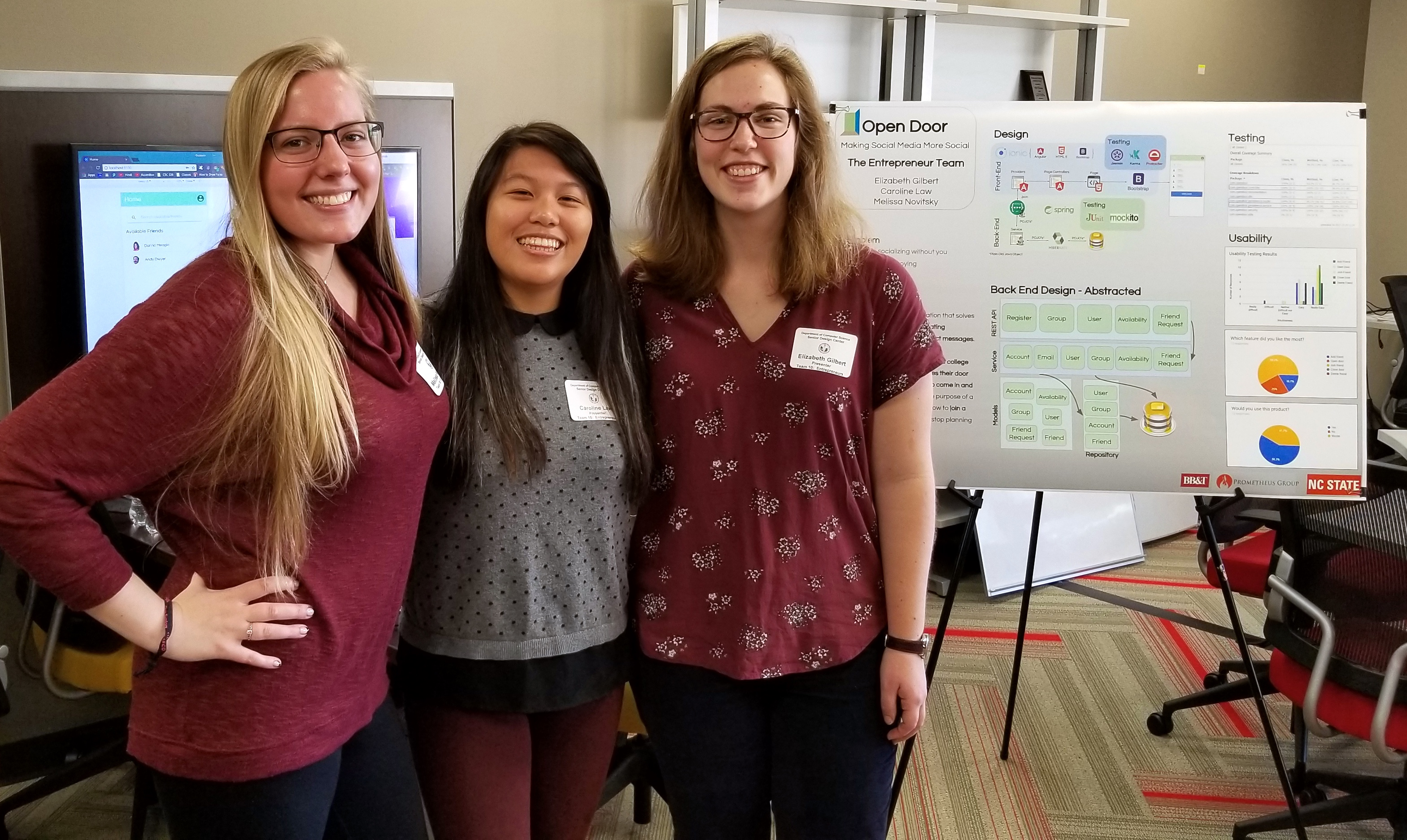 Senior Design Center "Posters & Pies" Event [max of 4]
Fall or Spring – At the end of every semester, student project teams present summary project presentations and hands-on demos of their semester's project work to sponsors and VIP corporate guests. Approximately 300-500 people attend this event. ePartners selecting this option are welcome to attend the event.

Socially Relevant Computing and Analytics Research Experience for Undergraduate Students [max of 12]
Undergraduate research has been shown to increase student retention in computer science; this program focuses on providing research experiences to women and underrepresented minorities. Participating students work closely with faculty and graduate students to push the boundaries on current computing knowledge. This 10-week program provides students with weekly workshops on research practices and skills. Topics include data analytics and machine learning for education, healthcare, and critical infrastructure systems, as well as the development of biological algorithms, intelligent tutoring systems, and K-12 CS education curricula.

Strategic Advisory Board Networking Breakfast & Lunch
Held on the day of the SAB's annual meeting, these events provide our SAB members an opportunity to network with various members of our faculty, staff, and key student leaders. If ePartners selecting this option are not represented on the SAB, an invitation to attend the breakfast and/or lunch will be issued.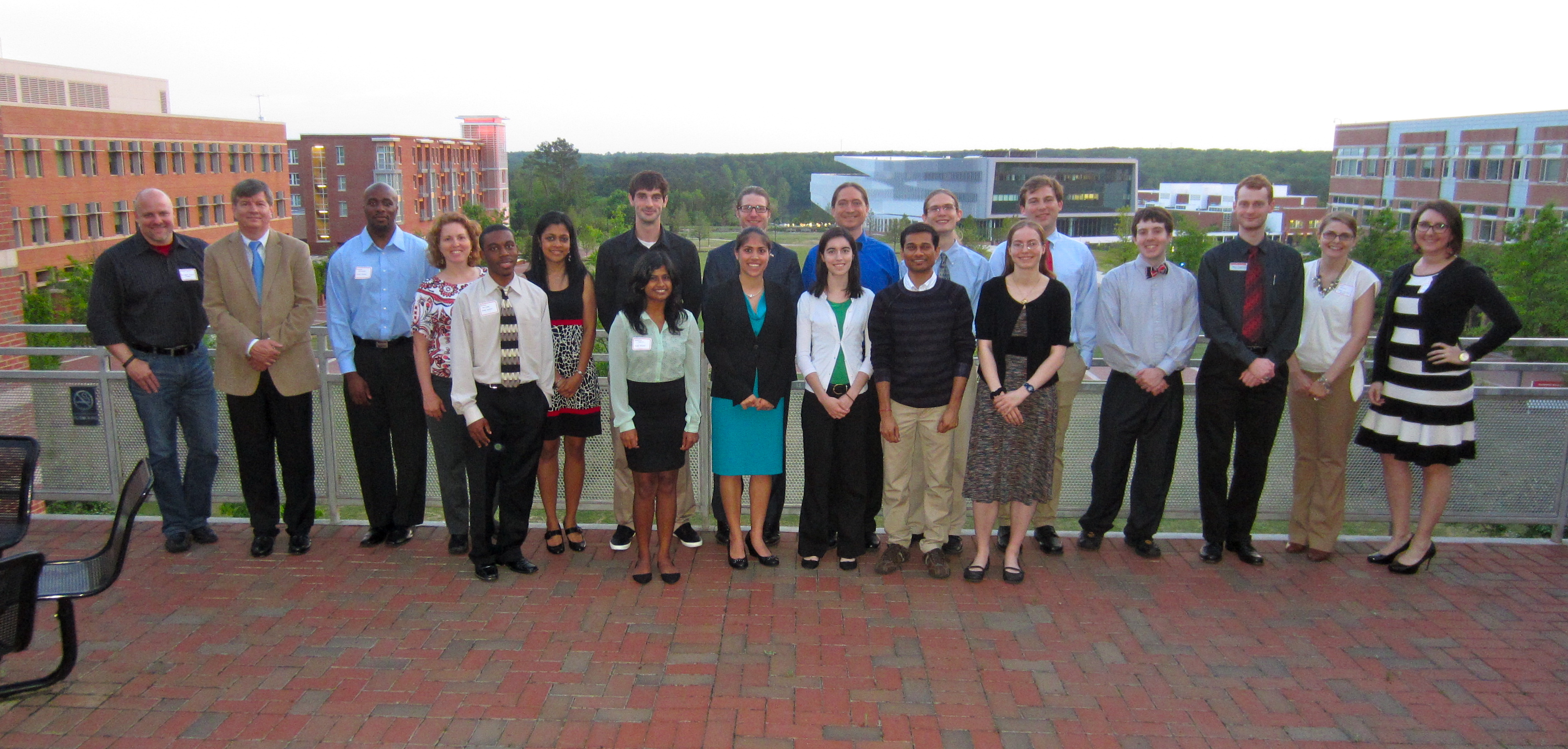 Students and Technology in Academics, Research, and Service (STARS) Research Initiative
STARS is a multi-institutional alliance with a mission to increase the participation of students from diverse backgrounds, including women, students from underrepresented groups, and students with disabilities, in the discipline of computer science. The student organization pairs undergraduate and graduate student mentors in teams to conduct meaningful research, community service, and outreach activities throughout the Triangle area. We emphasize activities that both increase our university students' sense of identity within the computing discipline, and those that are likely to bring more students into the discipline in the future. ePartners support enables a variety of strategic initiatives including, but not limited to the lunches for K-12 program participants, teaching kits, development tools, travel and conference participation, and special student awards and recognition. More details on this year's planned activities can be provided upon request. ePartners selecting this option are invited to a variety of events throughout the year including outreach events, special presentations, poster sessions, and a year-end celebration event. Those in the RTP area are also invited to host company/campus tours. This year we are offering a new opportunity for companies to get involved with our program through a justice-focused computing book club and would love to invite representatives to join graduate and undergraduate students in reading and learning together.


Symposium on Storytelling with Data
We are planning the 5th symposium on storytelling with data in Fall 2023. The symposium will be a forum for researchers, educators, and students to meet, learn, and exchange ideas. The event will be held in collaboration with NC State's Institute for Advanced Analytics and the Bioinformatics Research Center. We will discuss how to communicate complex data and analyses effectively. How can we present data in a way that is easy to understand and remember? How can we tailor information to different audiences, for example, scientists, students, or the public? This event is an opportunity for NC State University to host distinguished speakers from data storytelling, visualization, and analytics. ePartners selecting this option will be invited to the symposium.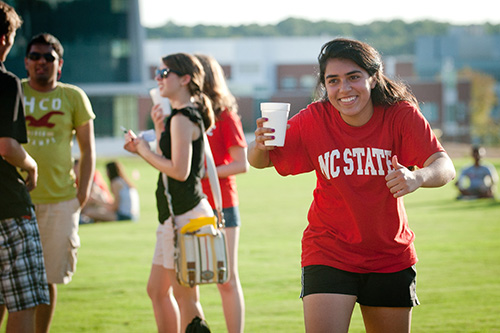 Welcome Back Bash [max of 6]
This popular event, typically held at the start of the fall semester, is hosted by the eCouncil and all the engineering departments and their student organizations and serves as the official welcome back for students, faculty & staff to the new school year. It is traditionally held in the Masnari Gateway at EB2 and around the Engineering Oval, and features a DJ, games & activities, pizza, snow-cones, ice cream and refreshing beverages. Student organizations and event partners typically have a presence with table-top displays and use this as a recruiting event.


WiCS (Women in Computer Science)
Launched in 2002, WiCS is a student organization with a mission of improving the attraction and retention rates for women in the computer science field. ePartner support provides funding that allows our organization to be active, in a significant way, in outreach events and initiatives such as NC State's annual Sisterhood Dinner, and the national Grace Hopper Celebration. ePartners selecting this option have the opportunity to engage directly with this group via structured opportunities such as dedicated mixers, panels, info sessions and/or development sessions.


WiCS 'Coding Nights'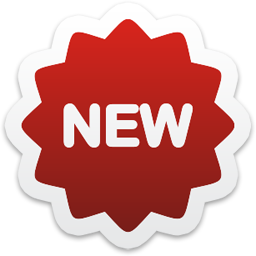 This WiCS-hosted initiative provides for a series of structured coding challenge events (2-3/semester) that targets WiCS members, but is open to all CSC students. Coding nights are one of WiCS's most popular events among students because it prepares them for technical coding job interviews. The event is typically 1 hour long, and partners present 2-3 coding problems that students might see in a technical interview for your company. Students work individually on the problems for 20-30 minutes, then the company representatives walk through the problems and answer any questions. You will engage directly with participants to solve the challenge while sharing internship and career opportunities. Additionally, students are also given grants to attend tech events/ conferences, access coding platforms, purchase books for cracking interviews, etc.


WiCS Workshop Series
This WiCS-hosted initiative provides a series of scheduled workshops, talks, panel sessions, and/or interactive group discussions held throughout the academic year. Sessions will be themed around a variety of special interest topics from providing support, encouragement, and advocacy for women in computing to hosting interactive technical workshops, showcasing new company technologies. ePartners selecting this option have the opportunity to engage directly with this group by attending and participating in discussions as mentors, panelists, presenters, etc.


---
Regardless of the choice you make, ePartners selecting any of the options above will be prominently noted via announcements, print & web collateral, banners, and/or other highly visible means.
If for any reason, a selected opportunity doesn't take place during the academic year, the NC State Computer Science External Relations team will work with you to find an alternative selection.