Senior Design Center Projects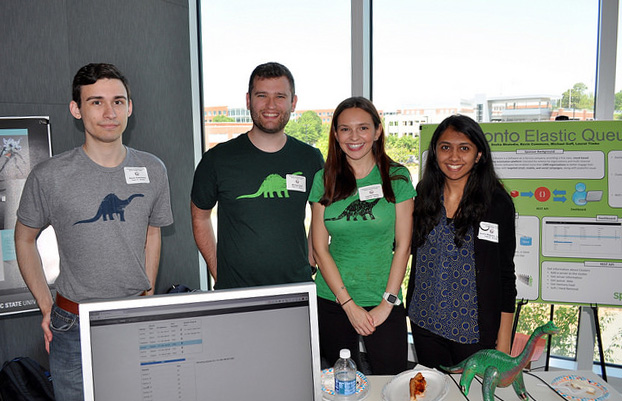 For over 25 years, the Senior Design Center has been bringing together student teams with corporate sponsors to work on real-world projects.
This collaborative relationship has yielded meaningful results, for both students and sponsors. Students report on their projects at the semester-end Posters & Pies celebration.
Students have consistently rated their Senior Design Projects course as a high point in their academic career because of the valuable hands-on experience it provides. This includes giving students the opportunity to develop valuable project management, teaming and communication skills, essential in today's highly interactive workplace.
Each semester, corporations from across the nation provide real-world learning experiences for our students. You simply provide a problem statement and a mentor to work with the team, and we will provide talented students suited to the needs of your project. Under the direction of the Senior Design Center staff, our student teams follow a software development methodology, develop project documentation, and present progress reviews. This unique academic and experiential focus gives students the opportunity to enhance their communication, collaboration, project management and leadership skills. This creates a true "win-win" situation for both our sponsors and our students.
Starting in Fall 2023, the sponsorship fee for a *Senior Design Center project increases from $5,000 to $7,500, the first increase in 25 years. The SDC depends greatly on your support. Your project sponsorship provides the much-needed financial support to help pay SDC staff salaries and operational expenses.
Sponsors are sought through August 15 for the coming autumn academic semester, and through December 15 for the coming spring semester. Opportunities occasionally exist for sponsoring a summer session project.
For additional information, please see Senior Design Center web site.