The Fidelity Investments "Leadership in Technology" Speakers Series Proudly Presents...
---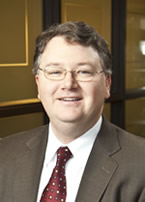 Scot Wingo
Executive Chairman, Chairman of the Board and Co-Founder. ChannelAdvisor
From Aiken to IPO, the 20 Year Journey of a Serial Entrepreneur
Tuesday, October 27th, 6:00 PM; EB2 1231
---
From Aiken to IPO, the 20 Year Journey of a Serial Entrepreneur
Abstract: Scot will discuss his experience growing up as pretty much the only computer nerd in a small South Carolina town where he had a crazy dream to take a company public someday. Along the way he started three companies and his path took him through the NCSU community. Scot will share his relatively simple playbook for success that he developed through that journey.
---
Speaker Bio
Executive Chairman Scot Wingo sets the strategic direction for the company, and works closely with the management team to align product direction with market trends. Scot is an industry thought leader, contributing regularly to several ChannelAdvisor blogs and speaking often at industry events.

Scot received a Bachelor of Science degree in Computer Engineering from the University of South Carolina and a Master of Computer Engineering degree from North Carolina State University.

Scot has received numerous awards including Ernst and Young's Entrepreneur of the Year and Triangle Business Journal's Businessperson of the Year.
---
Note to CSC Graduate Students
These lectures have been approved by the CSC Graduate Oversight Committee to count toward the required lectures for graduate students. Download seminar attendance form.