The Fidelity Investments "Leadership in Technology" Speakers Series Proudly Presents...
---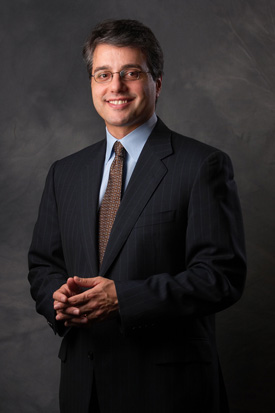 Frank Plastina
President & CEO of Tekelec
Creativity and Leadership - the Essential Ingredients of Technology
Wednesday, November 14th, 6:00 PM; EBII 1025
---
Creativity and Leadership - the Essential Ingredients of Technology
Abstract: The word "creativity" does not appear in any definition of "technology," yet it is an essential ingredient of invention and innovation. Technology is defined as a capability gained by the practical application of knowledge –without mention of creativity. Gaining the knowledge and the leadership skills to motivate a team to creatively invent, has no playbook. A leader's ability to guide the creative process is behind every technical breakthrough and is fundamental to a company's success. Frank Plastina, president and chief executive officer of Tekelec, will highlight keys to effective leadership in technology organizations. He will share personal observations and experiences--successes and lessons learned. He also will discuss the progression of the telecom industry and attributes, including the role of creativity that has been essential to Tekelec's growth into a market leader.
---
Speaker Bio
Frank Plastina was appointed President and CEO of Tekelec in February 2006. He brings more than 20 years of senior executive and management experience in the telecommunications industry with companies including Proxim Corporation, Warburg Pincus LLC and Nortel Networks Corporation.

Prior to joining Tekelec, Mr. Plastina was executive in residence at Warburg Pincus, where he was responsible for evaluating potential investments and providing executive support to its portfolio companies. Previously, Mr. Plastina was executive chairman of Proxim, a provider of Wi-Fi and broadband wireless access products.

During Mr. Plastina's 15-year career at Nortel, he held a series of executive-level positions in the company's Wireless, Internet Service Providers, Signaling Solutions, Mergers & Acquisitions and Finance Groups. Most recently, he was president of Nortel's multi-billion dollar Metro and Enterprise Networks business unit, in which he led the successful development and marketing of the company's VoIP products to service providers, enterprises and government entities.

Mr. Plastina presently serves on the boards of Tekelec, ATIS (Alliance for Telecommunications Industry Solutions), and PetroLiance. He has previously served on the board of the Duke Heart Center, BTI, Pinpoint Networks (now Motricity), Proxim Corporation, Duke Fuqua School of Business, Micro Computing Labs of North Carolina, Wake County Boys and Girls Club, and North Carolina Symphony.
Video Presentation
---
Note to CSC Graduate Students
These lectures have been approved by the CSC Graduate Oversight Committee to count toward the required lectures for graduate students. Download seminar attendance form.
---
Watch the Talk