Computer Science eNewsletter
Below is department related news, gathered from a variety of sources across campus, provided monthly for alumni, students, and friends of the Department of Computer Science at NC State University.
If you are a CSC alum and wish to be added to the email distribution list, click here. Corporate or individual friends of the department may be added to our distribution list by sending an email request to Ken Tate, Director of Development & External Relations for the NCSU Department of Computer Science.

---
April 30 , 2008
Congressman Helps Launch Secure Open Systems Initiative

On April 4th, Congressman David Price helped NC State University celebrate the creation of the Secure Open Systems Initiative (SOSI), a new research center that will make vital computer systems more secure. more
Game Development Concentration Approved
The Department of Computer Science at NC State University is pleased to announce the approval and launch of a new undergraduate concentration in game development. The curriculum is effective beginning fall 2008. The game development concentration allows the student to develop an understanding of the scientific and technological principles associated with the design and development of computer and console games for both entertainment and serious applications. more
Robison Receives NSF Graduate Research Fellowship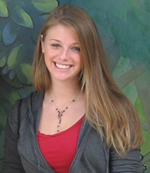 Congratulations to Jennifer Robison, a senior in computer science, who has recently been awarded the prestigious National Science Foundation (NSF) Graduate Research Fellowship. The NSF Graduate Research Fellowship Program annually selects outstanding graduate students to provide them with three years of funding – up to $121,500 – for research-focused Master's and PhD degrees in science, technology, engineering and mathematics fields. more
Geek-A-Thon Event Receives Deborah S. Moore Service Award
The NC State Geek-A-Thon event, a student-led volunteer effort to refurbish donated PCs to give to needy middle school families, has been awarded the 2007-08 Deborah S. Moore Service Award for the One-Time Volunteer Event of the Year. more
CSC Students Take Two of Four CoE Outstanding Senior Awards
The department is very proud to announce that two of its nominees have been selected by the college as winners of 2008 College of Engineering Outstanding Senior Awards; William "Alex" Ronke received the Humanities Award and Jennifer Robison received the Scholarly Achievement award at the college level. more
Doucette Elected President of UNC Association of Student Governments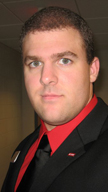 Congratulations to Greg Doucette, a senior in computer science, who was recently elected the president of the UNC-system Association of Student Governments (ASG). Doucette, who is also the president of the Student Senate at NC State, will represent all 16 UNC-system schools. more
Alumnus Wins Microsoft Technical Achievement Award
Congratulations to NC State Computer Science alumnus, Mike Marcelais (BS '96), who was among 12 Microsoft employees recently recognized by the company with the Microsoft Technical Achievement Award. more
11 Receive Outstanding Graduate Teaching Assistant Awards
The NC State University Department of Computer Science wishes to congratulate 11 of its most outstanding Teaching Assistants (TAs), who have been selected for Outstanding Graduate Teaching Assistant Awards by the University Graduate Student Association (UGSA). more
ACM/AITP CSC YE Award Winners Announced
As part of the traditional year-end departmental pig pickin' at Pullen Park on April 25th, winners of the ACM/AITP Computer Science YE Awards were announced. more
CSC Grad Students Organize Inaugural Symposium for Graduate Research

To help provide its grad students exposure to this important element of academia, the NC State University Department of Computer Science hosted the inaugural Symposium for Graduate Research on Saturday, March 29 in EBII on Centennial Campus. more
A Marriage of Art and Engineering
Videogame creation is serious work at NC State. Starting with raw ideas, pitches and pizza, computer science and industrial design students work collaboratively to develop computer games with compelling art and visuals, paired with sound game play mechanics and technical wizardry. more
Student Paper Featured on Cover of Notices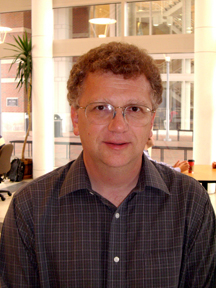 Congratulations to David Cox, a Ph.D. student in computer science at NC State University, whose paper, "Visualizing the Sieve of Eratosthenes," has been selected for inclusion in the May issue of Notices of the American Mathematical Society, both as a feature article and the artwork for the front cover. more
Departmental Research Grants, Gifts, and Support
Super ePartner, Cisco Systems, has donated $14,800 to fund 14 unique initiatives and projects submitted by student organizations in CSC & ECE. Cisco has also donated equipment valued at over $340,000 in support of Dr. Injong Rhee's research proposal entitled "Stability of Congestion Control: Metrics and Protocols.
Dr. Frank Smith (BS '97, MS '97, Ph.D. '04), has donated $200 to the Joyce Hatch Scholarship Endowment Fund. Smith, who has donated $1,400 to support this fund over the past two years, is joined by more than 60 donors who have collectively contributed almost $25,000.
Bill Howden of Solana Beach CA, donated $500 to the Dr. KC Tai Memorial Endowment Fund. Howden joins the more than 60 donors who have collectively contributed almost $48,000 to this endowment.
Professors George Rouskas and Doug Reeves of the NC State Department of Computer Science and Gigi Karmous-Edwards, a research scientist with MCNC, have been awarded $250,279 by DARPA to fund a collaborative research proposal titled "Edge Reconfigurable Optical Networks (ERONs) for High-Performance Applications." more
Dr. James Lester, associate professor of computer science at NC State University, and co-PI Hiller Spires, have been awarded $780,868 by the National Science Foundation to fund their research proposal titled "The Narrative Theatre - A Creativity Enhancement Environment." more
Dr. Carla Savage
, professor of computer science at NC State University, has been awarded $77,185 by the
National Security Agency (DOD)
to fund her research proposal titled "
Enumeration and Structure in Combinatorial Families Defined By Linear Inequalities.
"
more
CSC Faculty / Staff News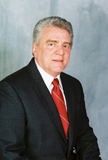 Congratulations to Dr. Robert Fornaro, professor of computer science and director of the Senior Design Center, for receiving two prestigious awards this year in recognition of his outstanding teaching capabilities; Fornaro has been named by the NC State University as an Outstanding Teacher for 2007-08, and he has been chosen as the recipient of an Alumni Outstanding Teacher Award. He is now the department's ninth member of the NC State Academy of Outstanding Teachers. more
Dr. Michael Young recently gave a presentation to the North Carolina World Trade Association's Triangle Chapter. The talk titled, "Computer Games: Industry, Research and Education", provided an overview of the national and NC games industry, compelling new games research being done at the DGRC and elsewhere, and an introduction to the department's recently approved game development concentration.
Theresa-Marie Rhyne, Director of the Renaissance Computing Institute's Engagement Facility and Center for Visualization and Analytics at NC State, was the featured speaker recently at the University of Virginia's Research Computing Lab / Scholar's Lab Speaker Series. Her topic was "Developing a Visualization Viewpoint."
Congratulations to Ginny Adams, administrative support specialist for the department, on her recent marriage to NC State alum, Drew King. They were married at the Outer Banks on April 19th.
Jason Maners will be leaving the department to take the position of student-owned computing coordinator in ITECS (within the NC State College of Engineering). Jason has been leading our E115 instruction, as well as teaching CSC342 - Applied Web-based Client-Server Computing. This is a great opportunity for Jason, and a great loss for us. Please join us in wishing Jason all the best in his new job.
NC State University Vice Chancellor for Research and Graduate Studies
John Gilligan
has announced his intention to leave the vice chancellor position to return to the College of Engineering as a faculty member and special advisor to the dean on June 1.
CSC "Jobs List"
If you are a CSC student or alum and would like to receive an automatic email notice whenever new postings are activated on the CSC online jobs board, you are invited to subscribe to the cscjobs list. We may also use the list to announce career fairs, company campus visits & info sessions, and other career related events and activities. This is an "opt-in" list, so you must subscribe to receive the notices. Students can subscribe via the Subscribe Interface at http://lists.ncsu.edu/cgi-bin/mj_wwwusr (type cscjobs in the Mailing List box and press Search) or by sending an email to: mj2@lists.ncsu.edu (leave Subject Line blank), in the body of the message type subscribe cscjobs, and then send your message. For more information about subscribing please check http://lists.ncsu.edu/.