Computer Science eNewsletter
Below is department related news, gathered from a variety of sources across campus, provided monthly for alumni, students, and friends of the Department of Computer Science at NC State University.
If you are a CSC alum and wish to be added to the email distribution list, click here. Corporate or individual friends of the department may be added to our distribution list by sending an email request to Ken Tate, Director of Development & External Relations for the NCSU Department of Computer Science.

---
October 31 , 2008
WiCS Members Receive Awards to Attend Grace Hopper Conference
Thanks to the generous support of corporate sponsors Cisco, Tekelec, I-cubed, Harris Corp, AT&T and the Vanguard Group, NC State Computer Science was well represented at the Grace Hopper Celebration of Women in Computing held earlier this month in Colorado. more
North Carolina State University and IBM Extend Access to Educational Resources to the World Through Cloud Computing
NC State University and IBM have announced plans to provide every student in North Carolina access to advanced educational resources through NC State's Virtual Computing Lab (VCL), a cloud computing-based technology. Through this cloud -- which is a set of Internet-based resources -- students at K-12 schools, colleges around the state and the University of North Carolina system campuses themselves will have access to the most advanced educational materials, select software applications and computing and storage resources. more
Graves Selected as Inaugural Winner of New Progress Energy Scholarship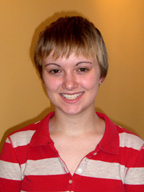 Congratulations to incoming freshman Kathleen Graves, who have been selected as the inaugural recipient of a new diversity scholarship donated by Progress Energy. more
Crews "Top Out" Engineering Building III
Crews passed a construction milestone on the College's newest building on Sept. 30, lifting the final steel beam high in the air and nestling it in place atop the new Engineering Building III on Centennial Campus. more
Department Launches Facebook Page
The NC State Department of Computer Science has launched a Facebook page and all students, alumni, faculty, and staff are invited to join. The new Facebook page will include major event notices, photos, videos, a discussion board, links to members and much more. more
Pipelines to Innovation
How do you grow entrepreneurship at NC State? To Dr. Tom Miller, the man tasked with doing just that, it's all about creating pipelines. Miller, the brainchild behind NC State's successful Engineering Entrepreneurs Program, believes nurturing the entrepreneurial spirit in the business creators of tomorrow starts with outreach to students in middle school and high school today. more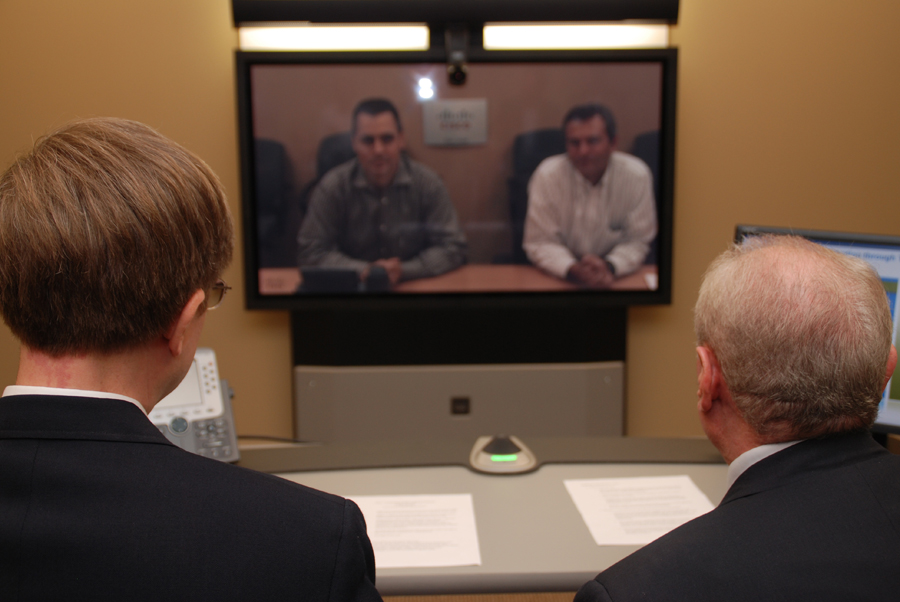 NC State Breaks New Ground in Virtual Research Collaboration
Dr. Louis Martin-Vega, dean of North Carolina State University's College of Engineering, and Dr. Douglas Comer, vice president of engineering for the Cisco Research Center unveiled on Oct. 13 a new Cisco TelePresence room at the school. more
RENCI, NC State Astrophysicist Create 'Explosive' Visualization
RENCI visualization researchers and John Blondin, an astrophysicist and professor in the NC State physics department, won the awards for Best Scientific and Best Overall Image at the Computational Engineering International (CEI) Visualization 2008 conference held recently in Baltimore. more
College Remembers Meier, Professor and Former Dean
Dr. Wilbur L. Meier Jr., an NC State industrial engineering professor who was dean of engineering from 1991 to 1993, died on Oct. 13. He was 69. more
Former President Bill Clinton to Speak at NC State's Millennium Seminar

Former President Bill Clinton will speak at NC State University's Millennium Seminar Series on Monday, Jan. 26, at 10:30 a.m. in Reynolds Coliseum on campus. President Clinton's address, titled "The Way Forward," will chart the course for America's future after the 2008 election and delve into the effects of new presidential leadership on the nation's important issues and policy solutions. The event is free and open to the public. more
"Free Stuff" Now Available on College of Engineering Homepage
Check out the "Free Stuff" link on the College of Engineering web site to access downloadable wallpapers, screensavers and email signatures for your PC or Mac. Check it out at www.engr.ncsu.edu.
Not All Fun and Games
NC State researchers are studying video games, and students now can concentrate in video-game development. Don't worry, it isn't the end of higher education. It's the beginning of a change in the ways people play and learn. more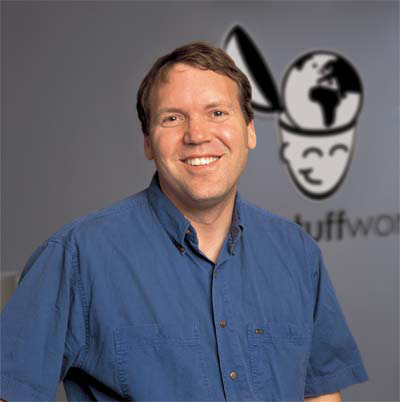 Fidelity Investments "Leadership in Technology" Series Presents Marshall Brain
Please join us on November 4th at 6 pm in Lecture Hall 1231 EBII for our next fall talk in the Fidelity Investments "Leadership in Technology" Executive Speakers Series. Our special guest speaker will be Marshall Brain, author, TV personality, and founder of HowStuffWorks.com. An accomplished speaker with an uncanny ability to deliver complex material in a manner that is easily understood by audiences of all types, Brain is a regular guest on radio and TV programs nationwide. He has been featured on CNN, CNN Headline News, Modern Marvels, Martha Stewart Living Radio, and The Oprah Winfrey Show. His talk topic will be "The Accidental Entrepreneur". more
Departmental Research Grants, Gifts, and Support
The NC Chapter of the Society for Information Management (SIM-NC) has donated $25,000 to the department to create a new scholarship endowment to benefit future generations of computer science students here at NC State. more
AT&T becomes the department's 11th Super ePartner after donating $20,000 to the department in support of the Sr. Design Center Program, the ePartners Program, the Women in Computer Science student organization, and a number of other strategic activities and events.
I-cubed has donated $7,500 to the department in support of the Sr. Design Center Program, the ePartners Program, and the Women in Computer Science student organization
TransLoc, Inc. has donated $6,000 to the department in support of the Sr. Design Center Program, and the ePartners Program.
Cisco
has donated $4,950 to the department in support of the ISSRE 2008.
CSC Faculty / Staff News
Dr. James Lester, associate professor of computer science, has been elected Editor-in-Chief of the International Journal of Artificial Intelligence in Education. The editorship will be for a six-year term beginning in 2009. more
Dr. Xuxian Jiang, assistant professor in computer science, recently won the 'best paper' award in the 11th International Symposium on Recent Advances in Intrusion Detection (RAID). more
Dr. Ben Watson, associate professor, and his wife are proud parents of their second child, Walter Samuel Watson, born Saturday, October 11th.
CSC "Jobs List"
If you are a CSC student or alum and would like to receive an automatic email notice whenever new postings are activated on the CSC online jobs board, you are invited to subscribe to the cscjobs list. We may also use the list to announce career fairs, company campus visits & info sessions, and other career related events and activities. This is an "opt-in" list, so you must subscribe to receive the notices. Students can subscribe via the Subscribe Interface at http://lists.ncsu.edu/cgi-bin/mj_wwwusr (type cscjobs in the Mailing List box and press Search) or by sending an email to: mj2@lists.ncsu.edu (leave Subject Line blank), in the body of the message type subscribe cscjobs, and then send your message. For more information about subscribing please check http://lists.ncsu.edu/.