CSC eNewsletter - November 2017
---
Introducing the Visual Narrative Faculty Cluster

It ís only a year old, but already the Visual Narrative faculty cluster has come together as a team to find new ways of telling stories and to offer their resources to community members. Its members are physically spread across campus, hailing from four departments. Of the 20 clusters hired so far by the Chancellor's Faculty Excellence Program, it is perhaps the most diverse. more

---
Students Win Big on Big Data
Congratulations to NC State Computer Science PhD students Chin-Jung Hsu (First Place Poster Award), George Mathew (Third Place Poster Award), and Vivek Nair (Community Innovation Award), for their major accomplishments at the HPCC Systems Community Day last month in Atlanta, Georgia. Developed by LexisNexis, the HPCC Systems Summit Community Day brings together researchers and individuals from academia and the industry to exchange ideas and share experiences on the advance in high-performance Computing Clusters. LexisNexis Risk Solutions has funded many research projects in computer science at NC State, helping students and facilities make impacts on research. more
---
Sparking an Interest in Computer Science

ToniAnn Marini, Assistant Director of Undergraduate Advising, and several CSC Student Ambassadors spent Saturday, November 18th helping spread the joy of computing at the Marbles <Kids> Code event in downtown Raleigh! By igniting an interest in coding and computer science in ALL KIDS from an early age, organizers hope to help demystify coding and spark an interest in technology-related careers. More than 500 kids and family members were in attendance at the event. more

---
Donors Chime In to Complete Belltower
A gift from Bill and Frances Henry of Gastonia caps decades of effort to complete the Memorial Tower, NC State's iconic structure honoring alumni killed in the First World War. The Belltower will ultimately feature the full complement of 54 bells, carillon and interior stairs as originally designed. more
---
NC State Ranks Top 20 in Best Colleges for Entrepreneurs
NC State has been ranked by The Princeton Review and Entrepreneur magazine as a "Top 25 Best Undergrad Programs for Entrepreneurs in 2018," coming in at #19 on the list. The ranking was based on a Princeton Review survey of over 300 universities. More than 40 data points were analyzed, with topics including: the percentage of faculty, students, alumni actively and successfully involved in entrepreneurial endeavors, the number and reach of mentorship programs, scholarships and grants for entrepreneurial studies, and the level of support for school-sponsored business plan competitions. more
---
Fall Diploma Ceremony Set for December 15th in Reynolds Coliseum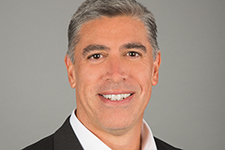 Graduates and their families and friends are invited to join us for this special event, as we will confer approximately 200 degrees. Mike Lipps, President and Chief Operating Officer of MercuryGate International, will be our special guest speaker. For the benefit of relatives and friends who may not be able to attend the event in person, the event will be available online via live video streaming at http://go.ncsu.edu/csc-diploma. Firefox, Internet Explorer and Safari are recommended for viewing the live streaming of the ceremony. To verify that your computer meets the minimum requirements for smooth streaming, please visit this site: http://www.sonicfoundry.com/site-requirements. more

---
Top 10 (Plus One) Tips at Innovative Women's Conference
Gina Poole, chief marketing officer, game developers at Amazon, was keynote speaker at the Innovative Women's Conference held October 20, at the NC State McKimmon Center. The NC State alumna holder of a certificate in computer science, provided attendees an inspiring "Top Ten plus One" list of tips for women in business. more
---
New Target Puts a Bull's-eye on Hillsborough Street
Retailer chain Target opened its new location on Hillsborough Street to the public in November. Although it is not a traditional-sized store, the location on Hillsborough Street features all the common necessities for everyday life much closer to campus such as groceries, clothing, cosmetics, electronics, home decor and appliances. more
---
Exploring Queen Victoria's Lost Garden Pavilion in 3D

An interdisciplinary team of NC State researchers has virtually reconstructed a lost piece of history. Using clues from historical documents and other materials, scholars from English, design, communication, computer science and other areas across campus teamed up to create a 3D virtual model of Queen Victoria's Buckingham Palace garden pavilion and help shape the project's web presence. The project revolves around the interactive 3D model that allows users to tour the pavilion inside and out. more

---
2017 Chancellor's Report
Check out this year's Chancellor's Report to find out how NC State is meeting the complex challenges facing higher education. From groundbreaking research discoveries to record-breaking donor support, the university is on the rise. more
---
Departmental Gifts & Research
Fidelity Investments has donated $40,000 to the department in support of the ePartners Program, Sr. Design Center and the 50th Year Celebration.
SAS has donated $25,000 to the department in support of the Senior Design Center and the ePartners Program.
Duke Energy has donated $15,000 to the department in support of the Senior Design Center and the ePartners Program as part of a much larger comprehensive gift to NC State University.
Maryann & Dr. Donald Bitzer have donated $8,000 in support of the Engineering Oval Project, the Bitzer Undergraduate Research Endowment and the Bitzer Creativity Award.
The RTP Chapter of SIM has donated $5,100 to the department in support of the Society for Information Management (SIM) Ed Galloway Scholarship Endowment.
Dr. Munindar Singh has been awarded $375,360 by the US Army Research Office to support his project, titled "Realizing Cyber Inception: Toward a Science of Personalized Deception for Cyber Defense." more
Dr. Tiffany Barnes has been awarded $861,773 by the National Science Foundation (NSF) to support her project, titled "Integrating Computing in Stem: Designing, Developing and Investigating a Team-based Professional Development Model for Middle-and High-school Teachers." more
---
CSC Wolf Bytes
CSC alum and Hall of Fame member, Alen Baker, who is leading the efforts to build the Fly Fishing Museum of the Southern Appalachians in Bryson City, NC, is among an accomplished group that has been nominated for induction into the Southern Trout "Legends of the Fly" Hall of Fame. Vote for him here.
Congrats to CSC alumna, Sri Gopalan, for being named to this list of 12 Inspiring Silicon Valley Female Staff Engineers to Watch in 2018! more
Congrats to ePartner, Pendo, for being named by LinkedIn as one of the 50 most desirable startups in the nation! more
Some great photos were taken at the 50th Year Centennial Rocks photo booth. Relive the moment here!
---
Follow the Department on Facebook, LinkedIn, and Twitter!

Alumni, students, faculty, staff, and corporate partners of the NC State Department of Computer Science, interested in networking to foster collaboration, entrepreneurship, partnerships, career development and professional growth are invited to follow us on Facebook, LinkedIn, and Twitter.

---
Personalized Job Search Agent in ePack
If you are a CSC student or recent graduate (within 12 months post-graduation) and would like to receive email notifications when new jobs are posted on ePack matching your profile, you can set up your own customized job search agent to receive just the postings you desire (intern vs. full time, etc). For a short video tutorial on how to create your own personalized job agent, click here.
The Alumni Association has partnered with the University Career Development Center to make ePACK available to NC State alumni. If you are a current Alumni Association member, update your online profile by visiting the Wolfpack Connect (alumni directory) and click on the 'Update My Info' tab on the upper right side of the page. Select the 'Career Connections' tab and then choose 'yes' beside the question, 'Do you want access to ePACK?'
To access ePACK you must be a member of the Alumni Association and you must be an alumnus/alumnae of NC State. If you are not a member of the Alumni Association, you can join online. Once you have received an email confirming your membership, you will be able to register for access to ePACK.
Questions: Contact Manager of Alumni Career Services, Anna Velleggia at anna_velleggia@ncsu.edu
Sponsors
This eNewsletter is sponsored for the 2017-18 academic year by ePartner BCBS of NC