CSC News
November 07, 2017
Community-Centered Professional Development Model Integrates Computing in Middle and High School Curriculum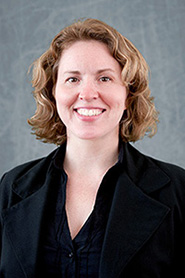 Tiffany Barnes, Professor of Computer Science at NC State, proposes collaborative research that will integrate computing in STEM. The comparison study looks at the traditional single teacher professional development model (PD) versus community of practice professional development where teachers attend as a group. The study aims to integrate computing principles into CTE/CS, Math, Engineering, and Science classrooms through proper development and education of teachers within the field.
The professional development will take place using Borko's (2004) phases and will be piloted, replicated, and modified for other sites and contexts. Working together, teachers will build simulation and programming tools as well as corresponding activities for their classrooms to use for exploring computational concepts in the context of their discipline.
An integral part of the study is the sense of community between students and teachers alike. Teams of teachers from the same school district will attend the PD together to build this community between those doing similar work across their classrooms.
Total funding from the National Science Foundation (NSF) is $861,773, and the award runs from September 1, 2017 to August 31, 2020.
~scanlon~
Return To News Homepage