Computer Science eNewsletter
Below is department related news, gathered from a variety of sources across campus, provided monthly for alumni, students, and friends of the Department of Computer Science at NC State University.
If you are a CSC alum and wish to be added to the email distribution list, click here. Corporate or individual friends of the department may be added to our distribution list by sending an email request to Ken Tate, Director of Development & External Relations for the NCSU Department of Computer Science.

---
May 30 , 2008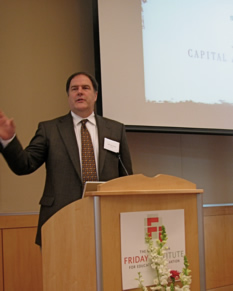 Young Works with Wake County to Host Economic Development Forum on Serious Games
Forum attended by over 100 industry leaders, university administrators and North Carolina legislative staff and representatives, focused on the growing field of serious games, an industry with a critical mass in North Carolina. more
Kaur & Young Receive WISE Fellowships
Congratulations to NC State Computer Science Ph.D. students Gurleen Kaur and Jessica Young, who have been selected to receive Women In Science Engineering Fellowships for the WISE 2008: Women's Institute in Summer Enrichment program at Cornell University. more
Massey Wins Walter H. Wilkinson Graduate Research Ethics Fellowship
Congratulations to Aaron Massey, doctoral student in computer science, who was recently awarded the 2008-2009 Walter H. Wilkinson Graduate Research Ethics Fellowship. Recipients of the Fellowship receive a non-renewable $3000 stipend. more
Liu Receives Award to Attend Cyber Security Summer Program
Congratulations to NC State computer science doctoral student, Yao Liu, who has been chosen to receive a scholarship to attend the Cyber Security for Process Control Systems Summer School at the Abbey Resort on Lake Geneva, Wis. more
Faculty Promotions & Re-appointments Announced
The Department of Computer Science at NC State University is pleased to announce the following faculty promotions and re-appointments, effective August 16, 2008. more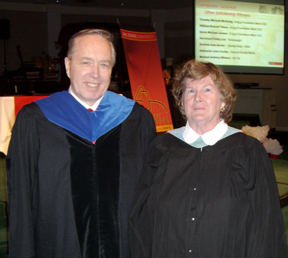 Department Confers 108 Degrees During Spring Diploma Ceremony
On May 10, 2008, Joyce Hatch served as special guest speaker as 108 degrees were conferred by the NC State Department of Computer Science during the Spring Diploma Ceremony held at Providence Baptist Church in Raleigh. more
Masters Program Ranked a "Best Buy"
NC State's Masters in Computer Science degree was recently ranked #3 in the nation as a "Best Buy" in the category of "Online Degrees in Computer Science" by GetEducated.com. more
Departmental Research Grants, Gifts, and Support
Dr. Steffen Heber, assistant professor, has been awarded $80,146 by the NC Biotechnology Center to fund his research proposal titled "Enhancing Bioinformatics Education." more
Dr. Nagiza Samatova, associate professor of computer science at NC State University has been awarded $20,000 by the National Science Foundation to fund her proposal titled "Workshop on Mathematics for Petascale Data." more
CSC Faculty / Staff News
Dr. Annie Antón, associate professor, will be featured for her professional accomplishments in a video by her alma mater, Georgia Tech, to be shown to their incoming freshman class during the fall 2009 Convocation.
Dr. Tom Miller, Vice Provost for Distance Education and Learning Technology Applications (DELTA) and associate faculty member with the Department of Computer Science at NC State University, was recently honored by the United States Distance Learning Association (USDLA) with its award for Outstanding Leadership by an Individual in the field of Distance Learning. more
Ginny King, administrative support specialist for the department, received her MBA from Campbell University on May 12th.
CSC "Jobs List"
If you are a CSC student or alum and would like to receive an automatic email notice whenever new postings are activated on the CSC online jobs board, you are invited to subscribe to the cscjobs list. We may also use the list to announce career fairs, company campus visits & info sessions, and other career related events and activities. This is an "opt-in" list, so you must subscribe to receive the notices. Students can subscribe via the Subscribe Interface at http://lists.ncsu.edu/cgi-bin/mj_wwwusr (type cscjobs in the Mailing List box and press Search) or by sending an email to: mj2@lists.ncsu.edu (leave Subject Line blank), in the body of the message type subscribe cscjobs, and then send your message. For more information about subscribing please check http://lists.ncsu.edu/.