CSC eNewsletter
Welcome to the online edition of CSC eNews, a monthly electronic newsletter for alumni and friends of the Department of Computer Science at NC State University.
If you are a CSC alum and wish to be added to the email distribution list, click here. Corporate or individual friends of the department may be added to our distribution list by sending an email request to Ken Tate, Director of Development & External Relations for the NCSU Department of Computer Science.

---
March 31 , 2008
NC State Launches Secure Open Systems Initiative
The College of Engineering at NC State will celebrate the establishment of the new Secure Open Systems Initiative (SOSI) at 10 a.m. Friday, April 4, in the Progress Energy Conference Center in Engineering Building II on Centennial Campus. The event will feature a demonstration of what can happen when outside forces invade an open system, as well as a live video feed from the new on-campus lab where some of the research is being conducted. more
Departmental Research Grants, Gifts, and Support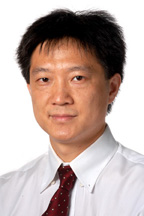 Dr. Ting Yu, assistant professor of computer science at NC State University, has received a Faculty Early Career Development (CAREER) Award from the National Science Foundation (NSF) valued at $450,000 for his proposal "Trust and Privacy Management for Online Social Networks". Yu becomes the 18th NSF CAREER Award winner (16th currently on the faculty) within the department of computer science at NC State, one of the highest concentrations of any department in the nation. more
Duke Energy has donated $25,000 to the department in support of the ePartners Program and the Senior Design Center. In recognition of their generous unrestricted support, Duke Energy becomes the department's 11th Super ePartner!
DataDomain has donated $5,000 to the department in support of the ePartners Program.
Bronto Software has donated $2,000 to the department in support of the ePartners Program.
Fujitsu Transaction Solutions
has donated $5,000 to the department in support of the Senior Design Center.
CSC Faculty / Staff News
Our heartfelt condolences go out to Nicole Jansen, our graduate admissions specialist and counselor, whose father was killed and mother critically injured during a recent auto accident. Nicole is on an indefinite leave, trying to help her family cope with this tragedy.
Dr. George Rouskas
, professor of computer science at NC State University, served as a featured invited speaker at the 12th International Conference on Optical Networking Design and Modeling (ONDM 2008) held recently in Barcelona, Spain.
more
The Future Perfect Storm
NC State researchers use RENCI@NCSU resources to learn how climate change might affect tropical storms.
more
Massey & Otto Receive Google Policy Fellowships
Aaron Massey and Paul Otto, NC State computer science doctoral students and researchers with ThePrivacyPlace.Org, were recently announced to be two of just 12 Google Policy Fellowship recipients in the nation. more
Anjum Receives NMF Gold Medal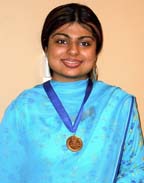 Bushra Anjum, a Fulbright Scholar and computer science doctoral student at NC State, recently received the NMF Gold Medal for securing the top rank among her Master's computer science graduating class of 2007 at Lahore University of Management Sciences (LUMS) in Lahore, Pakistan. more
Society of Toxicology Ranks Research Paper Among 2007 RASS Top Ten
Congratulations to Li Li, a computer science graduate student studying bioinformatics, as well as her advisor Dr. Steffen Heber, and collaborators ME Andersen and Q Zhang at The Hammer Institutes for Health Sciences, for having their research paper ranked among 2007 RASS (Risk Assessment Specialty Section) Top Ten Papers in Advancing the Science of Risk Assessment. more
Park Scholars Announced
Among those selected for the prestigious Park Scholars award was Anne Melissa Watson, daughter of Chip and Peggy Watson, Newport News, Virginia. Anne will graduate from Menchville High School, where she is Director of Menchville Morning News, and is an active member of both the French Club and National Honor Society. She has spent part of two summers in China teaching English and also is the recipient of the California Institute of Technology Signature Award and the Bausch & Lomb Honorary Science Award. Anne plans to major either in Computer Science or Physics. more
NC Gaming Contingency Targets Industry Visibility
Dr. R. Michael Young, associate professor of computer science at NC State University and co-director of the Digital Games Research Center, is doing his part to help increase the exposure of our region's growing reputation as a gaming center. more
Fidelity Investments "Leadership in Technology" Series Presents Tom Mendoza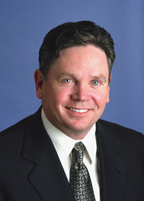 Please join us on April 10th at 6 pm in Lecture Hall 1231 EBII for the final spring talk in the Fidelity Investments "Leadership in Technology" Executive Speakers Series. Our special guest speaker will be Tom Mendoza, President of Network Appliance. His topic will be "The Power of Corporate Culture". The event is free and open to the public. For more information, visit the series page. [Note to CSC Graduate Students – these lectures have been approved by the CSC Graduate Oversight Committee to count toward the required lectures for graduate students.]
Engineering Open House Scheduled for April 12
The College of Engineering at NC State University will host its annual Engineering Open House on Saturday, April 12, 2007, from 9 a.m. to 1 p.m. All Engineering departments on Main Campus and Centennial Campus will participate with tours, displays and information sessions for middle school students, prospective students, admitted students, transfer students, parents and guests. Buses will run continuously between the two campuses. To register to attend the Open House, or to get more information on directions, parking, tours and displays, visit the Open House website at http://www.engr.ncsu.edu/openhouse/
CSC "Jobs List"
If you are a CSC student and would like to receive an automatic email notice whenever new postings are activated on the CSC online jobs board, you are invited to subscribe to the cscjobs list. We may also use the list to announce career fairs, company campus visits & info sessions, and other career related events and activities. This is an "opt-in" list, so you must subscribe to receive the notices. Students can subscribe via the Subscribe Interface at http://lists.ncsu.edu/cgi-bin/mj_wwwusr (type cscjobs in the Mailing List box and press Search) or by sending an email to: mj2@lists.ncsu.edu (leave Subject Line blank), in the body of the message type subscribe cscjobs, and then send your message. For more information about subscribing please check http://lists.ncsu.edu/.