CSC News
March 07, 2008
Yu Receives NSF CAREER Award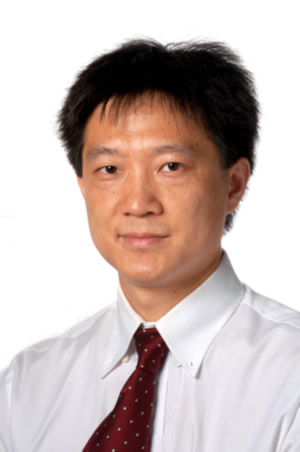 Dr. Ting Yu
, assistant professor of computer science at NC State University, has received a
Faculty Early Career Development (CAREER) Award
from the National Science Foundation (NSF) valued at $450,000 for his proposal "
Trust and Privacy Management for Online Social Networks
".
These prestigious awards are provided by the NSF in support of the early career-development activities of those teacher-scholars who most effectively integrate research and education within the context of the mission of their organization. Such activities should build a firm foundation for a lifetime of integrated contributions to research and education.
Yu becomes the
18th NSF CAREER Award winner for the department of computer science at NC State
(16th currently on faculty), one of the highest concentrations of any department in the nation.
The award will run from August 1, 2008 through July 31, 2013.
Research Abstract
- Online social networks not only greatly expand the scale of people's social connections, but also have the potential to become an open computing platform, where new types of services can be quickly offered and propagated through existing social structures. Mechanisms for trust management of privacy protection are integral to the future success of online social networks. In this project, we develop theoretical and practical techniques for the management of trust and privacy for social networks. Some of the innovative expected results include a formal trust model and trust policy languages for social networks, privacy preserving feedback management, and graph anonymization techniques for the sharing of social network data.
Yu obtained his B.S. in computer science from Peking University in 1997, and M.S. in computer science from University of Minnesota in 1998. He joined the faculty of the Department of Computer Science at NC State University in the fall of 2003 after completing his Ph.D. in computer science from the University of Illinois at Urbana-Champaign. His research interests include security, trust management and privacy protection in open systems, and semi-structured databases.
To learn more about Dr. Yu,
click here
.
Return To News Homepage