Graduate Program - Current Students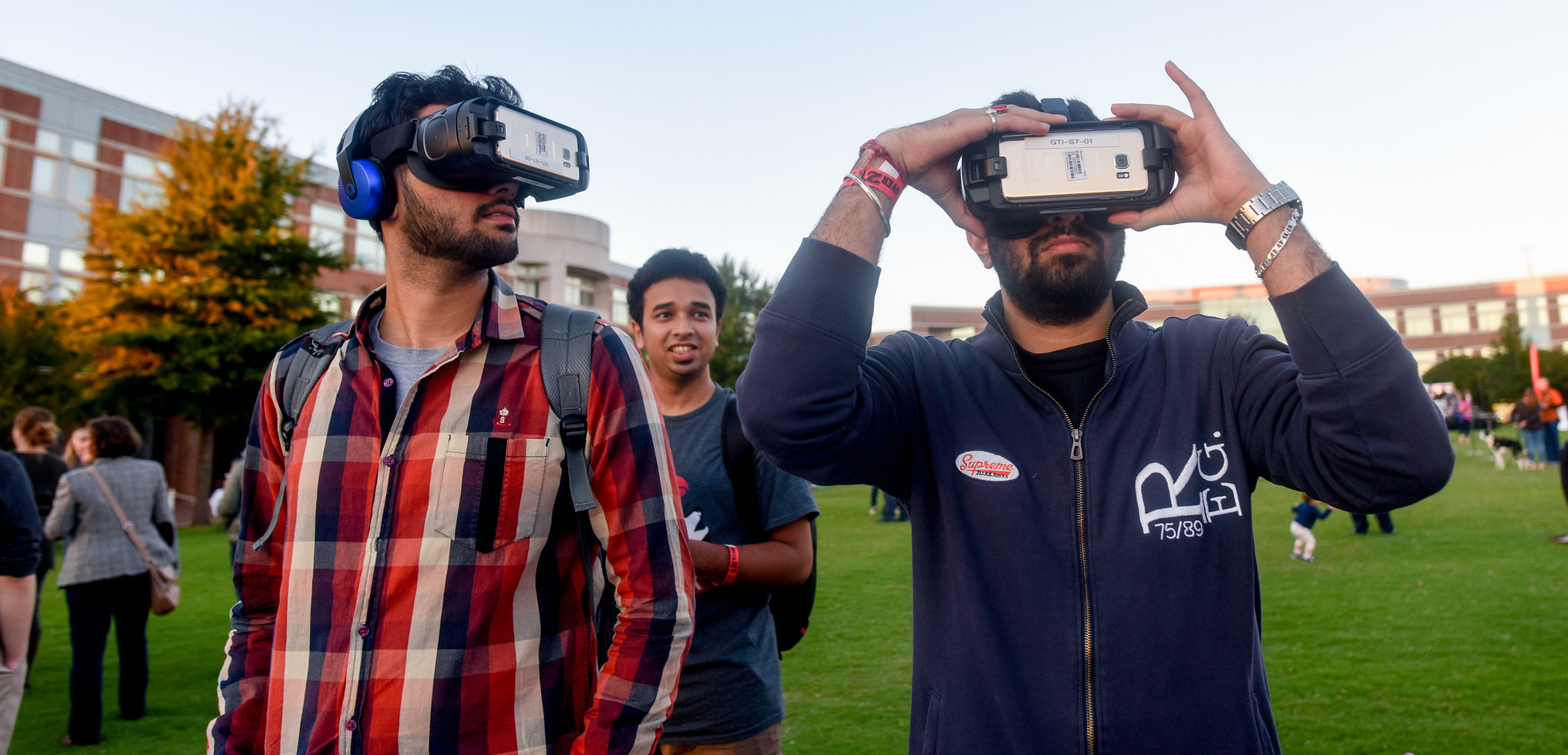 What's Special about the Graduate Program in Computer Science at NC State?
Graduate programs in computer science provide a variety of excellent educational and research opportunities to students from across the United States and all over the world. Our Master's Degree Program offers several options: the Master of Science (thesis), the Master of Computer Science (non-thesis, available via either distance learning or on-campus enrollment), and a Master of Computer Networking (thesis or non-thesis, on campus or via distance learning). The flagship degree is the Ph.D. in Computer Science, which prepares students for leadership positions in academia, industry research labs, and government.
Here at NC State, you can study under some of the world's leading minds in the computer science field. Our nationally recognized faculty consists of approximately 46 tenure-track professors, as well as a number of adjunct professors and visiting lecturers, many of whom possess extensive industry experience. Our faculty include 23 recipients of the prestigious National Science Foundation (NSF) CAREER Award (which go to the nation's outstanding young faculty), two Alumni Distinguished Professors, 11 members of the NC State Academy of Outstanding Teachers, six IEEE Fellows, a member of the National Academy of Engineering, a member of the National Inventor's Hall of Fame, and an Emmy award winner!
NC State was recently named the nation's 6th Best Overall Public University Value by U.S. News & World Report, the 21st best value among all public colleges and universities by Kiplinger, and made Princeton Review's 2010 list for top 50 best values among colleges and universities. NC State's Masters of Computer Science degree was ranked #3 in GetEducated.com's most recent Top Ranked Best Buys in Online Masters Degrees in Computer Science & IT. In 2013, the U.S. News & World Report ranked NC State 9th in the nation for online graduate programs in computer information technology.
Computer science related jobs dominate CNN Money.com's annual list of the 20 highest paying jobs, and CareerCast.com ranked 'software engineer' as its top job in 2012 based on a variety of factors including salary, stress levels, hiring outlook, physical demands, and work environment. NC State graduates are among the most desired by recruiters, according to the Wall Street Journal. And, even during challenging economic conditions, demand for our computer science graduates has remained extremely strong, with May 2012 starting salaries averaging over $60,000 for undergrads and over $89,000 for our master's graduates (many exceeding $100,000).