CSC News
October 26, 2023
Fall 2023 Carla Savage Award Winners Announced
Congratulations to Dr. Rada Chirkova, professor, Dr. Ignacio Domínguez, assistant teaching professor, and Carol Allen, administrative support associate, on being named the Fall 2023 winners of "The Carla Savage Awards."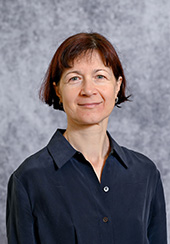 Dr. Rada Chirkova is Director of the NC State Computer Science Laboratory for the Science of Technologies for End-to-End Enablement of Data (STEED), and Director of the NC State site of the National Science Foundation (NSF) Industry/University Cooperative Research Center (I/URC) Center for Accelerated Real Time Analytics (CARTA). She teaches databases and is in charge of the Taming the Data invited-speaker series.
Chirkova has been an indispensable source of encouragement and guidance for all of our PhD students, especially for women in STEM. Her guidance goes well beyond research as she not only helps students to become much stronger writers and presenters, she also makes herself available to provide advice about personal and career goals. Chirkova has won many professional awards including an NSF Faculty Early CAREER Award (2005), and numerous IBM Faculty Awards. She was named a Distinguished Member of the Association for Computing Machinery (ACM) in 2022. She earned her PhD from Stanford University in 2002.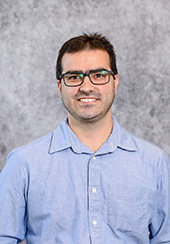 Dr. Ignacio Domínguez is an assistant teaching professor Computer Science Department and serves as Assistant Director of the CSC Senior Design Center. His research has focused on studying human behavior in video games and virtual environments to create computational models of interaction that can be used to identify, predict, and influence behavior and decision-making processes. He also has industry experience as a software engineer developing mobile, desktop and full-stack web applications.
As Assistant Director of the Senior Design Center, Domínguez serves as a technical advisor to Senior Design teams as well as a technical consultant to teams across all five sections. He has served in the Center in multiple capacities for over a decade! Students see him as a great resource, able to help with all phases of the software process. His breadth of knowledge of all technologies, ranging from programming languages, to web development, to networking, to development environments, to databases, to testing suites, is simply phenomenal. As a colleague, Dominguez is always willing to help those stuck on a problem or those who just need to talk it through with someone. He is currently working with DELTA on a course design grant to revamp his very popular CSC342. Domínguez earned his PhD from NC State University in 2018.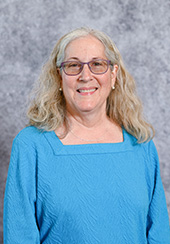 Ms. Carol Allen, the Computer Science Department's employee with the highest number of years of service (45!), is the first point of contact for the Department. People come and go, students graduate, things change, but Ms. Carol Allen stays forever!
Allen's first day of work was September 5, 1978 – 45 years ago! She has worked her entire professional career in NC State's CSC department, except for a short six-month co-op at Wake Tech. She remembers being hired by former CSC Department Head Dr. Don Martin without ever meeting him. She worked her first six years in the CSC main office typing technical reports and letters on a typewriter. Back then CSC had a departmental library in the department's first home, Daniels Hall, so she was in charge of checking out magazines, technical reports, and books to faculty and students. She was also in charge of all the photocopy work for the department and, according to Allen, she "had to walk with our orange hand-cart and a box all the way to Dabney Hall to do our photocopying on the Dean's office copy machine."
She moved from the main office to the Undergraduate Advising Office working with Joyce Hatch in 1984, and worked with her until 2006 (22 years). She has worked in her current role as "guardian angel" of the department, and "first responder" for anyone visiting the department since then.
According to her nomination, "Allen is a joy to be around. Always keen to lend a hand, and she is the keeper of the mysterious cave of stationary and other wonderful materials. And she's been with the department for decades! It's time to honor her for all her great work!"
The Carla Savage Awards are named after the incomparable department icon Dr. Carla Savage. The awards are an intra-departmental initiative to recognize outstanding achievement and special people within the department.
For a complete list of past winners, please click here.
~coates~
Return To News Homepage