CSC News
February 22, 2023
Spring 2023 Carla Savage Award Winners Announced
Congratulations to Dr. Muhammad Shahzad, associate professor, Dr. Anupam Das, assistant professor, and Vaibhav Garg, PhD student, on being named the Spring 2023 winners of "The Carla Savage Awards." Named after the incomparable department icon Dr. Carla Savage, The Carla Savage Awards are an intra-departmental initiative to recognize outstanding achievement and special people within the department.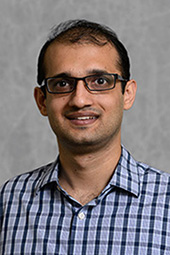 Dr. Muhammad Shahzad leads the Wolfpack Interactive, Sensing, and Networking Lab and is a member of the Networking Research Group. In their nomination text, his referees wrote that Shahzad is a compassionate and caring educator, an excellent mentor and teacher who genuinely cares about his students' well-being and success. They added that he is continually available acting like a close friend to offer guidance and support, and is an excellent mentor and teacher. Students praise his lectures and classes as being very informative, and his method of teaching helps students grasp the concepts easily.
Shahzad received his PhD degree in Computer Science from Michigan State University in 2015. His research interests lie in the broad areas of Mobile Sensing and Computing, Internet of Things, and Computer Networks and network measurement and modeling. For more information on Shahzad, click here.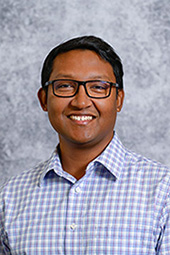 Dr. Anupam Das works in the Wolfpack Security and Privacy Research (WSPR) lab and is the director of the IoT Smarthome Lab. In their nomination text, his referees wrote that Das is a fantastic mentor and teacher to students, always helping students to find the crucial problem behind research questions with his professional knowledge and critical thinking. His referees say that through discussion with Dr. Das, they get not only valuable suggestions for the specific problem, but also learn how to think more deeply. Further, they write of Das' deep understanding and excellent skills in making students successful in academia (he not only teaches his grad students how to write research papers and proposals, but also introduces them to academic communities to serve on professional committees).
Das received his PhD in Computer Science from the University of Illinois at Urbana-Champaign in 2016. Prior to joining NC State, he was a postdoctoral fellow at Carnegie Mellon University. His research interests lie in the domain of security and privacy with a special focus towards designing secure and privacy-preserving technologies. For more information on Das, click here.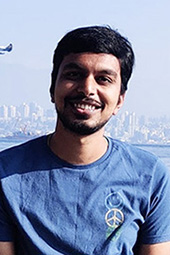 Vaibhav Garg, this Spring's most awesome PhD student, earned his Master's degree from the Indraprastha Institute of Information Technology (IIIT, Delhi) in 2019 and his BS degree from the LNM Institute of Information Technology. Garg likes to work on exciting projects which focus on building AI solutions for social good.
In their nomination text, his referees wrote that Garg brings a simple charm to all his interactions. "Overall, he is awesome not only for his passion for research and uplifting other students to do research, but also because of his humble character". Through the tough times when the pandemic was raging, he served as the glue between students and postdocs. He has been an amazing mentor for many students (some of whom have converted now to pursuing their PhD). He has also collaborated with a high school student helping him with his research (and that work is now in the paper publication stage).
Garg says the secret to his success is simple - he tells students that playing badminton and meditating everyday provides relaxation and focus for his research. For more information on Garg, see his profile at https://www.linkedin.com/in/vaibhav-garg-0a708899/.
For a complete list of Carla Savage Award winners, please click here.
~coates~
Return To News Homepage