CSC News
March 24, 2022
Lester Honored with Outstanding Research Award, induction into Research Leadership Academy
NC State University News | Faculty and Staff Awards and Honors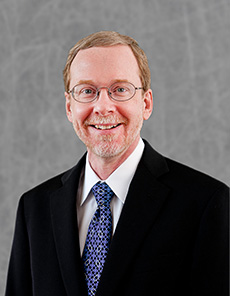 Dr. James Lester III, Distinguished University Professor of Computer Science, was one six engineering faculty members who received the university's top award for research and mentorship this year. The Outstanding Research Award honors those who show excellence in the creation of new knowledge, concepts, methodologies or understandings; who commit to mentoring their fellow NC State faculty; and who serve the NC State research community.
These six Outstanding Research Award winners, as well as four previous award winners, will be inducted into the university's Research Leadership Academy, which consists of excellent faculty members in diverse fields who enhance NC State's research culture.
In addition to being awarded an Outstanding Research Award and being named a member of the NC State Research Leadership Academy, Lester was recently awarded the Alexander Quarles Holladay Medal for Excellence, the highest honor bestowed by NC State and the university's Board of Trustees. Lester is the Director of the Center for Educational Informatics at NC State, and Director of the National Science Foundation AI Institute for Engaged Learning. His research centers on transforming education with artificial intelligence.
This year's Outstanding Research Award winners are:
The following faculty members received the award in previous years and will also be inducted into the Research Leadership Academy:
"Congratulations to the six exceptional faculty members receiving the Alumni Association Outstanding Research Award this year," said Sharon Joines, chairwoman of the Research Leadership Academy. "The pool of nominees was exceptional — representing the breadth and depth of scholarly work at NC State. In addition to the six awardees, four previous AAORA recipients have been accepted into the RLA this year. I look forward to working with them as lifetime members of the RLA."
The Outstanding Research Award is given annually by the Office of Research and Innovation and the Alumni Association. The Research Leadership Academy was founded in 2016.
Please see more information about the winners in the post that was originally published in Office of Research and Innovation.
~strange~
Return To News Homepage