CSC News
February 17, 2022
Spring 2022 Carla Savage Award Winners Announced
Congratulations to Dr. Min Chi (Associate Professor), Dr. Thomas Price (Assistant Professor) and Kai Presler-Marshall (PhD Student) on being named the winners of "The Carla Savage Award" for Spring 2022!
Associate Professor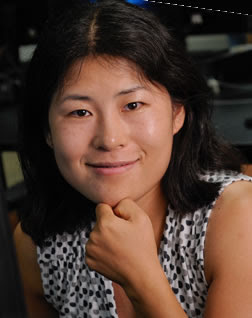 Dr. Min Chi joined the department in August 2013 as a Chancellor's Faculty Excellence Program cluster hire in the Digital Transformation of Education. She earned her MS and PhD in Intelligent Systems from the University of Pittsburgh, and her BE in Information Science and Technology from Xi'an Jiaotong University, China.

Her specialty is applied machine learning and data mining, and her research lies at the intersection of educational data mining and human-computer interaction. Dr. Chi's research primarily focuses on applying machine learning and data mining methods to improve human learning, and exploring new machine learning and data mining challenges posed by learning and social science.
The goal of Dr. Chi's research is to develop a shared vocabulary and theoretical data-driven framework at the intersection of education, health, and wealth. She aims to develop methods for harnessing, securing, synthesizing, and learning from structured and unstructured data from traditionally unconnected sources to inform and empower communities. She is committed to not only improving pedagogy induction, but also improving health-care and social network analysis. As of January 2021, her research accomplishments have resulted in over 80 peer-reviewed publications (eight in high-impact journals and 60 in premier conferences), with more than 60 since joining NC State in 2013.

Per her nomination, Dr. Chi has consistently increased the effectiveness of her teaching, with both enthusiastic student feedback and peer evaluations strongly supporting this view. Another nomination says, "She's great to work with!!...And when you send her an email that needs a response, she usually answers it immediately!!"
Assistant Professor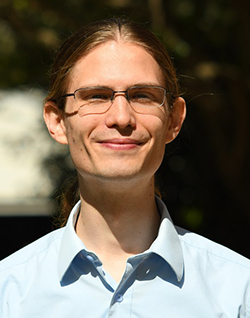 Dr. Thomas W. Price is a two-time graduate of the NC State Computer Science Department earning his MS in 2015, and his PhD in 2018. He directs the Help through INTelligent Support (HINTS) Lab, which develops learning environments that automatically support students through AI and data-driven help features. His work has focused on the domain of computing education, where he has developed techniques for automatically generating programming hints and feedback for students in real-time by leveraging student data. He has evaluated the efficacy of innovative programming technologies, including block-based and frame-based programming environments, and has designed intelligent support features that integrate with these technologies.
Dr. Price believes that every student should be able to learn computing with the support they need to be successful, working on projects that suit their values and interests. His research goal is to re-imagine educational programming environments as adaptive, data-driven systems that support students automatically as they pursue learning goals that are meaningful to them.

Dr. Price's nomination for The Carla Savage Award was fulsome in its praise: "…Being the greatest advisor, he introduces his students (with his best effort) to the connections to help their future career. For papers, he helps students in detail and holds a high standard. He cares about people in the lab, and also enjoys a good reputation among the students in the classes he teaches.''
PhD Student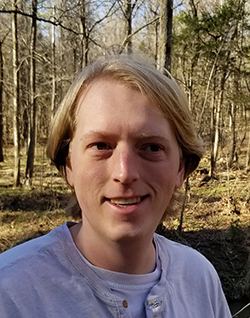 Kai Presler-Marshall is a PhD student in the NC State Computer Science Department working with Drs. Sarah Heckman and Kathryn Stolee. His research interests include software engineering and, in particular, computer science education. He is currently working on understanding the characteristics of successful software engineering teams to help put more students on a trajectory towards a better outcome. He is also developing a tool that can analyze Java projects to understand the types of changes made, and summarize contributions made by individual developers, with the hope of enabling teaching assistants (TAs) provide students with more timely and more actionable feedback on their contributions to their team.

For this award, Kai's nominators called out all the work he does supporting all the other teaching assistants in the department's biggest SE class: CSC326. He is a dedicated leader, teaching them how to deal with various situations that can arise in class or lab. "It has been a great relief for us having Kai as TA last fall as he was always there to help us when needed", says the nomination text.
After graduation, Presler-Marshall will be joining Bowdoin College in Brunswick, Maine as their Computer Science department's first teaching faculty member.
The Carla Savage Awards are an intra-departmental initiative, and were created by representatives in the Computer Science Department to recognize outstanding achievement and special people within the department, in the spirit of the incomparable department icon Dr. Carla Savage.
Each month nominations for The Carla Savage Awards will focus on one of the following groups: PhD Students, Administrative Staff, Research Professors, Teaching Professors, Assistant Professors, Associate Professors, and Professors. The Savage Awards committee is made up of representatives from the faculty, staff and graduate students. The names of nominators for the awards are kept private, but the nomination text will be public so voters can access this information when voting. Voting is open to everyone in the NC State Computer Science Department. Two awards will be given each month, with a maximum of 14 winners (one person cannot win more than once every six months). No awards will be given in January, June, July, August or December.
For a complete list of winners, please click here.
~coates~
Return To News Homepage