CSC News
December 16, 2020
Barnes Named Distinguished Member of the ACM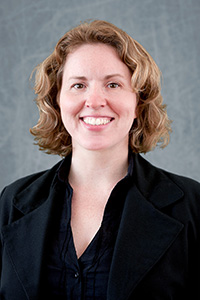 Congratulations to Dr. Tiffany Barnes, professor of computer science in the NC State Computer Science Department, on being named a 2020 Distinguished Member of the Association for Computing Machinery (ACM) for her outstanding educational contributions to computing.
The ACM has named 64 Distinguished Members for their outstanding contributions to the field of computing. All 2020 inductees are longstanding ACM members and were selected by their peers for a range of accomplishments that move the computing field forward.
The 2020 ACM Distinguished Members work at leading universities, corporations and research institutions in Australia, Canada, China, India, Qatar, Singapore, Spain, Sweden, Taiwan, the United Kingdom and the United States. These innovators have made contributions in a wide range of technical areas including data science, mobile and pervasive computing, artificial intelligence, computer science education, computer engineering, graphics, cybersecurity, and networking, among many other areas.
The ACM Distinguished Member program recognizes up to 10 percent of ACM worldwide membership based on professional experience as well as significant achievements in the computing field. To be nominated, a candidate must have at least 15 years of professional experience in the computing field, five years of professional ACM membership in the last 10 years, and have achieved a significant level of accomplishment, or made a significant impact in the field of computing, computer science and/or information technology. In addition, it is expected that a Distinguished Member serves as a mentor and role model, guiding technical career development and contributing to the field beyond the norm. To see a complete list of winners, click here.
~coates~
Return To News Homepage