CSC News
November 06, 2018
Department Honors 2018 Alumni Hall of Fame Inductees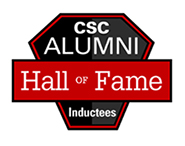 In conjunction with NC State's 'Red & White' Homecoming Celebration, the NC State Computer Science Alumni Hall of Fame officially inducted 10 new members during a special ceremony held at the Park Alumni Center on Friday, November 2nd. The event was attended by more than 70 faculty, staff, award winners and their family and special guests.
The CSC Alumni Hall of Fame was established to celebrate and recognize the exemplary contributions our outstanding graduates have made to their profession, their community, and to the world at large.
Award winners were presented a specially designed award to take home and they will be featured on a permanent display wall on the 3rd floor of EB2, near the department's main office. The Hall of Fame wall features an interactive component that is also accessible online (http://ncsucsc.touchpros.com/SearchBy.aspx).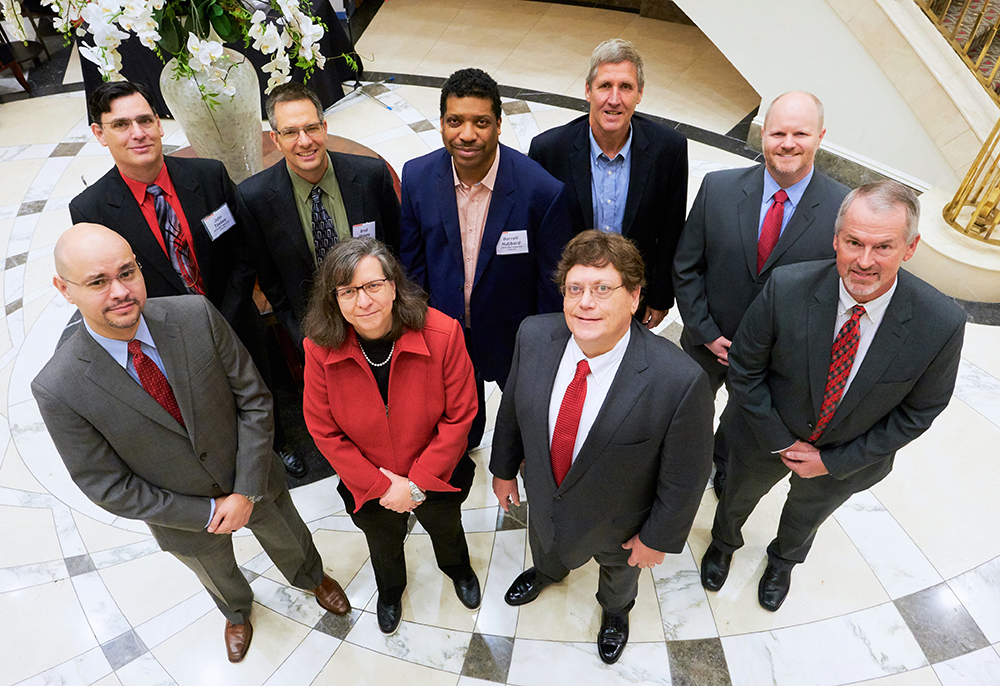 The 2018 inductees into the NC State Computer Science Alumni Hall of Fame include: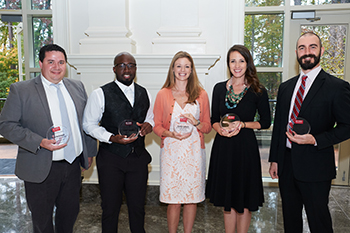 In addition, the department recognized four Outstanding Young Alumni including:
New department head, Dr. Gregg Rothermel, was on hand along with former interim department head, Dr. Laurie Williams, to congratulate and take pictures with the honorees during the special breakfast ceremony in the Park Alumni Center's Grand Ballroom.
Rothermel, who just joined the department on November 1st, said this was a very special way to meet some of the department's most exceptional alumni. "What an incredible group of individuals we have honored today," he said after the event. "They collectively embody the University's mantra to "Think and Do the Extraordinary!", says Rothermel. "And we hope that by recognizing our most distinguished alumni, they will serve as an inspiration for current and future students."
Hall of Fame inductee, Darrell Hubbard, who at the age of 23 was the youngest person ever to serve as a Chairperson in the International Standards Organization, had this to say about the honor. "I've always been self-motivated to excel beyond the odds. However, this day of recognition encourages me in my continued pursuit of social, technological, and business excellence."
Ken Tate, director of engagement & external relations, says this is a very special class of inductees. "By my count, this group holds well over 330 patents, has authored at least six books, and has created products, applications and technology enhancements that have positively impacted the lives of millions of people around the globe."
But Tate adds, "With more than 9,600 alumni scattered all over the globe, we don't know about everyone's accomplishments!"
Photos from the event can be found here.
To nominate someone for future consideration, please visit the CSC Alumni Hall of Fame page. (https://www.csc.ncsu.edu/alumni/hall-of-fame.php)
~###~
Return To News Homepage