CSC News
July 09, 2018
Watson Helps Caterpillar With CUV Design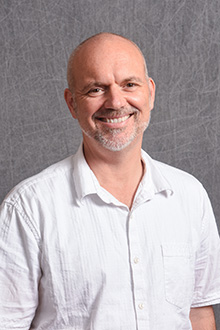 Dr. Benjamin Watson, associate professor of computer science at NC State University, has received two awards totaling $15,000 from Caterpillar to help them with their development of a best in class Caterpillar Utility Vehicle (CUV).
The first project, "Big Data and Machine Learning," is valued at $5,000 and runs from December 15, 2017 to December 31, 2018.
Abstract – By automatically detecting the cognitive and emotional state of operators, vehicles might adjust their operation to improve safety and experience, and designers gain a stream of feedback about the effectiveness of vehicle features. This project will analyze data and video capturing vehicle operation provided by Caterpillar; develop potential measures of user experience such as frustration, engagement, or flow; and compare those measures to more traditional measures of experience such as surveys.
The second project, "Research and Design for Caterpillar Utility Vehicle," is valued at $10,000 and ran from January 1, 2018 to May 31, 2018.
Abstract – In December 2017 Caterpillar entered the Utility Vehicle (UTV) Market with the CUV range of open cab, off road vehicles. There are already several competitors in the market, and initial evaluations indicate that there are opportunities in the areas of quality, ergonomics, features, aesthetics and comfort. This project engaged students in a User Experience course to develop delighters in the CUV cab around its displays. Solutions offered a competitive advantage, technology or differentiation that could disrupt the market and position Caterpillar's UTV as the best in class.
For more information on Dr. Watson, click here.
~coates~
Return To News Homepage