CSC News
August 23, 2017
Celebrating 50 Years of Computer Science at NC State University
From its humble beginnings in the basement of Patterson Hall 50 years ago, to its modern and expansive footprint on Centennial Campus, NC State's department of computer science has emerged as one of the nation's leading producers of computer science talent and cutting-edge research.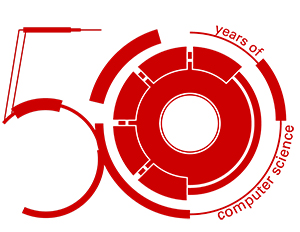 Dr. Laurie Williams, interim department head, cordially invites all alumni, students, partners, present and former faculty and staff, and friends of the department to join us as we celebrate '50 Years of Computer Science @ NC State' during the fall of 2017.
To commemorate this auspicious milestone in our department's history, a number of special events and activities are planned including:
Department History Update
Thanks to retired faculty Carol Miller (and her accomplice Carol Lee), many interviews with faculty, alumni and students were conducted over the last year, resulting in an update to the department's history over the last 10 years. Check out the 2007-2017 history update as well as all the department's history documents here.

Computer Science Alumni are invited to share a short story or memory from their time in the department to be referenced during the 50th Year celebrations. All memories are welcomed as well as associated files, photos, and videos. This can be accessed using this link.

Louisville vs NC State Football Game Sponsorship
On Thursday night, October 5th, the eyes of the nation will be on Carter Finley Stadium as NC State hosts Louisville on ESPN in a game sure to have huge ACC Championship implications. If you will be among the 60,000 in attendance or among those watching on TV or listening on the radio, be on the lookout as the Department of Computer Science will be one of the prime sponsors of this game, leveraging the national exposure to promote our 50th Year. Our game sponsorship will feature a special ad in the game program, quarterly recognition on the video and ribbon boards, a pre-game radio interview, an 'on-field' recognition during the 1st half, radio commercials and live in-game liners when NC State passes the 50 yard line for the first time each half. We will even have a special booth in the Fan Zone, so stop by and chat with some of our Ambassadors and staff and walk away with some cool 50th Year giveaways! Co-sponsoring the game with us are ePartners IBM and Fidelity Investments.

50

th

Year 'Centennial Rocks' Concert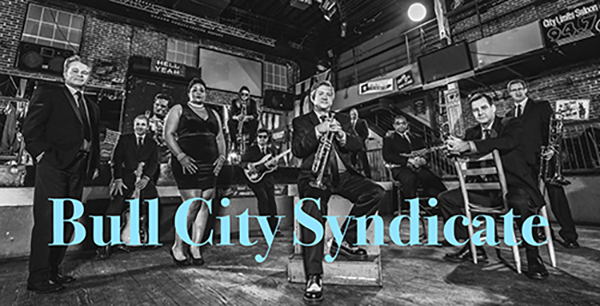 Join us on Wednesday, October 11th @ 5 pm on the Engineering Oval near EB2 for a very special 50th Year 'Centennial Rocks' concert featuring the amazing sounds of Bull City Syndicate (BCS), a 10-piece band that covers hits from the 60s to today! Widely renowned as the "best horn band in the mid-Atlantic," BCS features soaring vocals, a driving rhythm section, and multi-skilled instrumentalists of the highest caliber. They have played Governors' Inaugural Balls, national charities, and large festivals. There will be plenty of free food and adult beverages, as well as games and giveaways. Bring a blanket or lawn chairs if you'd like. This event is powered by the NC State Office of Partnerships and Economic Development in collaboration with the NC State Department of Computer Science, and is proudly sponsored by Eastman Chemical, Cisco, and Pendo. Please RSVP here if you plan to attend, so we can plan accordingly! [Rain date is October 18th.]
Computer Science Alumni Hall of Fame
On Thursday, October 12th, at a special 'invitation only' event at the Park Alumni Center, we will celebrate the induction of the inaugural class of the CSC Alumni Hall of Fame. We will also recognize a select group of Young Alumni Award winners. The new Hall of Fame was established to celebrate and recognize the exemplary contributions our outstanding graduates have made to their profession, their community, and to the world at large. Award winners will serve as an inspiration for current and future students, while promoting the department's global impact for producing incredible talent that embodies the University's mantra to "Think and Do the Extraordinary!" This special awards ceremony is proudly sponsored by SAS and Dude Solutions. For more information and/or to nominate someone for future consideration, click here.

50

th

Year Technical Symposium & Reception
Join us on Friday, October 13th, for a very special day-long celebration at the Hunt Library! In the morning, we will enjoy a walk down memory lane, with faculty and alumni panel discussions that provide a retrospective look at the department's history. During a catered meal of traditional North Carolina BBQ and fried chicken, guests will have an opportunity for guided tours of the Hunt Library & EB2. We shift gears in the afternoon session, hearing from a variety of futurists who will challenge us with a vision of the future, and how computer science will need to evolve over the next 50 years. Committed speakers include Fran O'Sullivan - General Manager, IBM / Wanda Cloud Company Partnership and IBM Senior Executive for North Carolina, Patrick McDaniel - a distinguished professor and renowned security expert from Penn State University, Alvy Ray Smith – a pioneer in the field of computer graphics & animation and co-founder of Pixar Studios, and Brian David Johnson - renowned futurist, technologist and author, currently the Futurist in Residence at Arizona State University. Following the Tech Symposium, guests will be invited to join us for a very special 50th Year Reception, where we will enjoy comments from university leaders and dignitaries, special entertainment, and an array of heavy hors d'oeuvres and adult beverages. This special day will be possible thanks to the generous sponsorship of Capital One, BCBS of NC, LexisNexis, Dell EMC, Fidelity Investments, LabCorp, Merck, NetApp, Oracle, Premier, Red Hat, and Allscripts. The event is free and open to the public, but we do ask that you please register to attend here.
50

th

Year 'Movie on the Oval'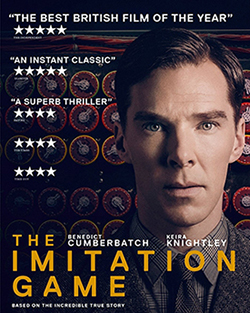 There is nothing quite like enjoying a great movie outside under the stars! Bring a blanket or lawn chairs and join us out on the Engineering Oval on the evening of Friday, October 20th for a special viewing of 'The Imitation Game' on a giant outdoor screen. Guests are invited to arrive between 6 and 6:30 pm, and enjoy free pizza, Howling Cow ice cream, popcorn and sodas. The movie will begin by 6:45 pm as the sun sets. In case of inclement weather, everything will shift to the Hunt Library Auditorium. This special event will be co-hosted by our CSC Ambassadors and the ACM/AITP & WiCS student organizations, and it is sponsored by Capital One and VMware. The event is free and open to the public, but we do ask that you register your intent to attend here.
For the latest info, consult the 50th Year page.
~tate~
Return To News Homepage