CSC News
May 16, 2017
"TrackWhere" App Helps Lenovo Teams Communicate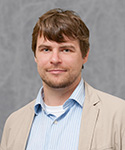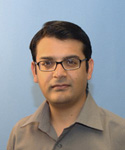 Researchers in the NC State Computer Science Department,
Dr. Arnav Jhala
, associate professor, and
Dr. Christopher Parnin
, assistant professor, have been awarded $29,999 by Lenovo to support their research proposal entitled "TrackWhere: An App for Tracking and Visualizing Communication Across Teams During Product Lifecycle."
The award will run from April 15, 2017 to January 15, 2018.
Abstract
– This project seeks to create an intelligent monitoring and visualization framework for communication across different groups involved in design, development, and release of hardware and software products within Lenovo.
For more information on Dr. Jhala, click here.
For more information on Dr. Parnin, click here.
Return To News Homepage