CSC News
May 17, 2016
USAF Supports Menzie's Research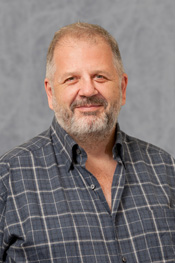 Dr. Timothy Menzies
, professor of computer science at NC State University, has been awarded $17,500 by Carnegie Mellon University via USAF to support his research proposal entitled "Enabling Evidence-Based Modernization."
The award ran from January 13, 2016 through February 29, 2016.
Abstract
–Working with the SEI Enabling Evidence-Based Modernization project, researchers at NC State will explore optimum acquisition decisions based on multiple preferences of stakeholders. NC State researchers will attend periodic meetings to contribute to the project team's research discussions and understanding and co-author with the SEI team at least one white paper/report and one conference paper about this research.
For more information on Dr. Menzies, click here.
Return To News Homepage