CSC News
November 20, 2015
Teaching Math Aloud – and Visually
NC State education professors are leading two new National Science Foundation-funded research projects that explore inventive ways to teach math.
One NSF project is focused on helping elementary school teachers teach students how to talk mathematics. The second project evaluates a visual teaching tool: Spatial-Temporal Math, K-12 digital games designed to help students learn without using words.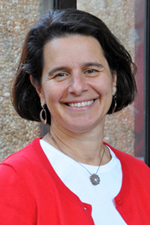 Paola Sztajn
, department head for Teacher Education and Learning Sciences, will continue leading efforts to help teachers put recent math education research to work in the classroom. She and a team of colleagues, including former graduate students, won a "translating research to practice" award this fall from the National Council of Teachers of Mathematics for an article explaining how to launch a mathematics lesson so that students can participate in it.
Sztajn is principal investigator for a $2 million NSF-collaborative grant with Horizon Research Inc. to expand professional development for first- and second-grade teachers.
"We want to scale up our efforts to help elementary teachers – who are generalists – learn to use a variety of strategies to promote mathematics conversations that engage all students in the classroom," Sztajn says.
The new grant extends work on Project AIM: All Included in Mathematics, funded by a previous $2.9 million NSF grant to Sztajn and her team.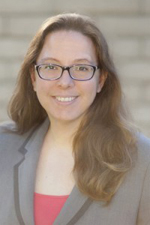 One of Sztajn's departmental colleagues, Teomara (Teya) Rutherford, assistant professor of educational psychology, will formally evaluate the effectiveness of visual math games developed by neuroscientists with the MIND Research Institute at the University of California, Irvine.
Some 800,000 students in 40 states play ST Math, animated math puzzles that help an avatar, JiJi the penguin, advance through a series of obstacles. The games use illustrations and animations of concepts from counting to fractions to simple algebra.
An $800,000 NSF grant will fund a partnership between Rutherford, who has expertise in educational evaluation, and computer science faculty members Tiffany Barnes and Collin Lynch, who will carry out data mining for the study. The team will work with data from five school districts in California, Texas, Florida and Washington, D.C., to find out how ST Math experiences relate to students' motivation and achievement.
Analyzing the data can help figure out how students' behavior within the game affects their persistence and learning. "Do students try again right away if they don't make it through a level or do they go back to an earlier version that's easier?" Rutherford says.
Results from both projects will inform math teaching and educational game development.
Return To News Homepage