CSC News
September 15, 2015
Fidelity Investments Speakers Series Presents Scot Wingo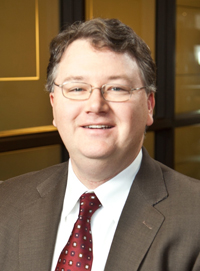 Please join us on October 27, 2015 at 6 pm in room 1231 in Engineering Building 2 for our second Fall 2015 talk in the Fidelity Investments "Leadership in Technology" Speakers Series.
Our special guest speaker will be Scot Wingo, Executive Chairman, Chairman of the Board, and Co-founder of ChannelAdvisor. His talk topic will be "From Aiken to IPO – the 20 Year Journey of a Serial Entrepreneur."
At ChannelAdvisor, Executive Chairman Scot Wingo sets the strategic direction for the company, and works closely with the management team to align product direction with market trends. He is an industry thought leader, contributing regularly to several ChannelAdvisor blogs and speaking often at industry events.
Wingo received a Bachelors degree in Computer Engineering from the University of South Carolina, and a Master of Computer Engineering degree from NC State University. He has received numerous awards including Ernst and Young's Entrepreneur of the Year and the Triangle Business Journal's Businessperson of the Year.
Abstract
: Wingo will discuss his experience growing up as pretty much the only computer nerd in a small South Carolina town where he had a crazy dream to make a company public someday. Along the way he started three companies and his path took him through the NC State community. Wingo will share his relatively simple playbook for success that he developed through that journey.
The event is free and open to the public. Ample free parking is available on Centennial Campus after 5 pm. For directions and more information, click here.
Return To News Homepage