CSC News
September 18, 2014
Fidelity Investments Speakers Series Presents Alan Dabbiere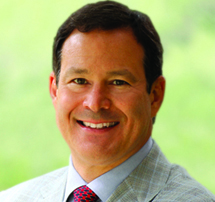 Please join us on October 28, 2014 at 6 pm in room 1231 in Engineering Building 2 for our second Fall 2014 talk in the Fidelity Investments "Leadership in Technology" Speakers Series.
Our special guest speaker will be Alan Dabbiere, Co-founder and Chairman of AirWatch. His topic will be "
From Startups to Billion Dollar Exits: Principles for Building Successful Businesses
."
Dabbiere is senior vice president (co-founder & chairman) at AirWatch, driving the company's vision, direction and growth plans. He is also the president of AJD, LLC, a privately held investment company, and he serves on the Board of Directors of the Technology Association of Georgia (TAG).

Prior to AirWatch, Dabbiere founded Manhattan Associates (NASDAQ:MANH), the world's leading supply-chain execution software company, where he served as president and CEO from 1990 through the end of 1999.

Following the company's successful initial public offering in 1998, he served as Manhattan Associates' chairman of the board of directors through 2003. Today, Manhattan Associates is a global company with over 1200 customers, 2000 employees and more than $337 million in revenue. During his tenure, Dabbiere oversaw the company's fast-paced growth and expansion, earning numerous citations and national media attention.

While Dabbiere was leading Manhattan Associates, leading industry analysts, including Gartner, Forrester, ARC and AMR, repeatedly recognized the company as having this global industry's most comprehensive and robust supply chain and logistics solutions.


Dabbiere currently is a member of the Washington, D.C. chapter of World Presidents' Organization (WPO), serves on the board of PrimeRevenue, an Atlanta-based supply chain finance company, on the Foundation Board for Inova Health Systems, on the Board of Trustees for The Potomac School in McLean, VA, and on the Advisory Board of Georgia Tech's College of Computing, which advises College leadership on matters regarding research and education initiatives.

Dabbiere is also a charter member of the Georgia Tech Hill Society and has served as a member of the President's Advisory Board of the Georgia Institute of Technology and the Advisory Board of Emory University's Roberto C. Goizueta Business School. In 1998, he endowed the Manhattan Associates Chair of Supply Chain Management at Georgia Tech's School of Industrial and Systems Engineering.

Prior to Manhattan Associates, Dabbiere was a consultant for Kurt Salmon Associates (KSA), a management consulting firm specializing in the consumer products, retail and healthcare sectors. He received both his bachelor's degree in chemistry and his MBA from Indiana University.
Abstract
: There is no such thing as an overnight success. Like the actor who does ten years of dinner theater before making it big, most of today's leaders undergo significant challenges on the road to success. However, applying those insights can lead to significant growth. After leaving a career in consulting, Alan Dabbiere's first company, Manhattan Associates, grew from 30 to 800 employees in three years and then he took it public. Today, Manhattan Associates is one of the largest supply chain software providers in the world with more than 2,500 employees. His second company, AirWatch, has grown from 150 to 1,800 employees in three years. As the leading enterprise mobility management company, AirWatch was recently acquired by VMware for $1.54 billion. Join Dabbiere as he shares lessons learned in managing growth and fostering entrepreneurship within employees at both companies, details how to build and maintain a collaborative corporate culture, and discusses best practices for hiring and retaining the right talent.
The event is free and open to the public. Ample free parking is available on Centennial Campus after 5 pm. For directions and more information, click here.
Return To News Homepage