CSC News
December 20, 2013
Fidelity Investments Speakers Series Presents Scott Ganeles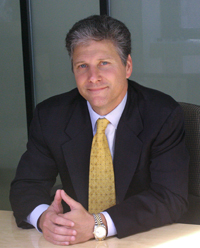 Please join us on Thursday, January 30th at 6 pm in Lecture Hall 1231 in EB2 as we kick off our Spring 2014 Fidelity Investments "Leadership in Technology" Speakers Series.
Our special guest speaker will be Scott Ganeles, CEO of Ipreo. His talk topic will be "On Being an Entrepreneur: Things No One Will Tell You."
Ganeles has a history of successful entrepreneurial initiatives, starting with the co-founding of the Carson Group, one of the most innovative pioneers in the investor relations services space. The company sold to Thomson Financial in 2000. He was immediately recruited by Merrill Lynch to head up a spin-off firm focused on deal execution software for capital markets new issuance. The company was i-Deal, which later became Ipreo. Ganeles has been CEO since its inception, growing it from a niche software concept to a $160 million global enterprise with a diversified business.
Ganeles earned his BA in Political Science from Brown University.
Abstract
: Being an entrepreneur requires a lot more than just having a big idea and a business plan. In this candid session, Ganeles will give practical advice on getting started (stop tweaking your PPT presentation and do something), share lessons learned the hard way (you might need to fail to succeed), and talk about what it takes to keep a business moving forward (hint: your path is NEVER a straight line). Come with questions of your own for an interactive discussion!
The event is free and open to the public. Ample free parking is available.
Return To News Homepage