CSC News
October 31, 2013
Fidelity Investments Speakers Series Presents Bob Geolas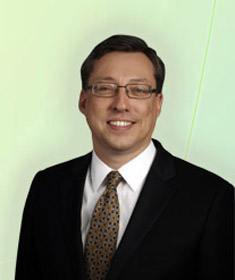 Please join us on November 19th at 6 pm in Lecture Hall 1231 EBII for our final fall 2013 talk in the Fidelity Investments "Leadership in Technology" Speakers Series.
Our special guest speaker will be Bob Geolas, President & CEO of Research Triangle Foundation of North Carolina. His talk topic will be " The Research Triangle Park asks – What great things can we do together?"
Geolas joined the Research Triangle Foundation in November 2011 and coordinates initiatives and efforts to ensure the Park remains at the forefront of technology and applied science. He leads the Foundation in achieving its mission of creating opportunities for all of North Carolina by repositioning RTP to respond to new realities and re-invent itself to meet the demands of the 21st Century. Geolas brings more than 20 years of experience to RTP and has a proven track record of leveraging world-class education, research and business activities. Prior to being named the President & CEO of the Foundation, Bob most recently served as Executive Director of the Clemson University International Center for Automotive Research (CU-ICAR) and Associate Vice President for Economic Development at Clemson University. In his earlier career, Bob led North Carolina State University's Centennial Campus and Centennial Biomedical Campus.
Abstract: The Research Triangle Park started out as a bold idea, a vision from North Carolina's leaders for the future of a struggling state. Over the last fifty years, the businesses, universities, and civic leaders who believed in RTP overcame daunting obstacles to make North Carolina a global leader. Today, RTP is home to more than 170 companies that employ more than 40,000 people. Its success helps improve access to education and jobs, creating opportunities for people across North Carolina to improve their quality of life. But our state faces new challenges; rising international competition and a changing economy threaten to once again leave North Carolina businesses and workers behind. Against this backdrop, RTP is reconnecting with North Carolina so we can reimagine our future – and ultimately redevelop the Park to lead North Carolina in the innovation economy. We now call on all North Carolinians to join us to go big, think big and do big things.
The event is free and open to the public. Ample free parking is also available.
For directions and more information, click here.
Return To News Homepage