CSC News
January 24, 2013
Fidelity Investments Speakers Series Presents Brian Hamilton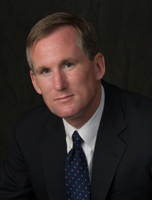 Please join us on February 21st at 6 pm in Lecture Hall 1231 EBII for our next spring 2013 talk in the Fidelity Investments "Leadership in Technology" Executive Speakers Series.
Our special guest speaker will be Brian Hamilton, Co-founder & Chairman of Sageworks. His talk topic will be "Building a Business on Artificial Intelligence."
Brian Hamilton is the co-founder and Chairman of Sageworks. He is an original co-developer of the company's core artificial intelligence technology, which converts financial numbers into plain-language reports. This artificial intelligence is the basis of ProfitCents® and Sageworks Analyst™, applications that are used today by thousands of financial institutions and accounting firms throughout North America and the United Kingdom.
Hamilton is a noted expert on privately held companies who has been published and quoted in most media outlets. He is currently a guest columnist for Inc. Magazine and Forbes.com. He also oversees Inmates to Entrepreneurs, a community outreach program focused on teaching ex-offenders to start low capital businesses.
Abstract:
People don't look at raw numbers and immediately make qualitative assessments. Professionals need more than digits and decimals to do their job well. Sageworks' patented expert system translates financial statement numbers into plain language assessments to help businesses make better decisions and better understand their financial information. Brian Hamilton will discuss how the company's patented A.I. was conceived and developed in order to achieve its mission of helping businesses make better decisions.
The event is free and open to the public. Ample free parking is also available.
For directions and more information, click here.
Return To News Homepage