CSC News
March 12, 2010
Rappa Joins Computer Science Department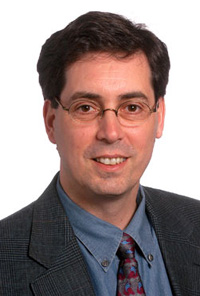 Dr. Mladen Vouk, head of the Department of Computer Science at NC State University, is pleased to announce that Dr. Michael Rappa has joined the department. Rappa is a Distinguished University Professor and founder and director of the Institute for Advanced Analytics (IAA) at NC State. In partnership with SAS Institute, he led the development of NC State's Master of Science in Analytics — the first such degree program of its kind in the nation.
Commenting on the appointment, Rappa said, "It's a privilege for me to be a member of the department and to have the chance to interact with so many colleagues I respect. I look forward to working with them on various department initiatives." In addition to his responsibilities in our department, he will continue to lead the IAA.
Rappa began his teaching career at the University of Minnesota, where he earned his doctorate in 1987. Prior to joining NC State as the Alan T. Dickson Distinguished University Professor in 1998, for nine years he was a member of the faculty at the Massachusetts Institute of Technology.
Prior to establishing the Institute and conceiving the Master of Science in Analytics, Rappa led the university's E-Commerce program jointly with the department, and helped establish the Computer Networking degree and served as its management area coordinator. An early advocate of open courseware, he established the Open Courseware Lab in 1998 to promote the creation of openly accessible educational resources on the Web. Rappa and a team of his students are credited with creating OpenSeminar, an award-winning open source platform for hosting collaborative courseware.
NC State has recognized Rappa on numerous occasions for his contributions to teaching and service. He is the recipient of the Outstanding Extension Service Award, the Award for Graduate Teaching Excellence, and the Gertrude Cox Award for Innovative Excellence in Teaching and Learning with Technology. He is also winner of the MERLOT Award for Exemplary Online Learning for his open courseware site, Managing the Digital Enterprise.
In addition to his usual duties at NC State, Dr. Rappa currently serves as General Co-Chair of the 19th International World Wide Web Conference (WWW2010), to be held in Raleigh, North Carolina from April 26-30, 2010.
For more information on Dr. Rappa, click here.
For more information on the Institute for Advanced Analytics, click here.
~coates~
Return To News Homepage