CSC News
February 24, 2010
Fidelity Investments "Leadership in Technology" Series Presents Mike Torto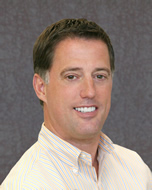 Please join us on April 13th at 6 pm in Lecture Hall 1231 EBII for the final spring 2010 talk in the Fidelity Investments "Leadership in Technology" Executive Speakers Series.
Our special guest speaker will be Mike Torto, CEO of rPath, Inc.. His talk topic will be "Starting and Scaling a Successful High Tech Venture."
As CEO of rPath, Torto leads the company's mission to dramatically reduce the cost and complexity of enterprise application delivery and system management. Prior to rPath, Mike served as CEO of Centive, President and CEO of InCert Software, and President and CEO of Swan International Inc. Earlier in his career, Torto served in executive-level marketing roles for Interleaf, Intersolv and AICorp.
For his complete bio, click here.
Abstract: The great frustration of the would-be entrepreneur is the gap between idea and execution, inspiration and the practical reality of what it takes to start and scale a business. Led by Mike Torto, the CEO of Raleigh-based rPath, this session will address the fundamentals of what it takes to validate a vision, negotiate venture funding, attract a world-class team, build a differentiated product, and partner with early customers. A four-time CEO with experience leading ventures through early revenue, growth and exit stages, Torto will relate his own experiences—and lessons learned—to what it takes to start and scale a high tech venture.
The event is free and open to the public. Ample free parking is also available.
For directions and more information, visit the series page or contact Ken Tate.
Return To News Homepage