CSC News
February 23, 2010
Alumnus Zettlemoyer Named Assistant Professor at University of Washington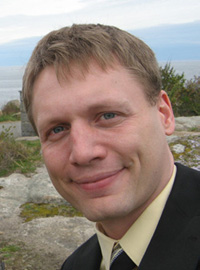 NC State Computer Science alumnus, Dr. Luke Zettlemoyer was recently named an assistant professor with the Department of Computer Science and Engineering at the University of Washington. He will join the department in July 2010.
Zettlemoyer graduated summa cum laude from NC State with a BS in computer science and applied mathematics in 2000. As an undergraduate, he was a Park Scholar, a University Scholar and received many awards including the Bitzer Creativity Award, the Computer Research Association (CRA) Outstanding Undergraduate Award 2000, the Undergraduate Mathematics Fellowship, the NSF Graduate Research Fellowship, and the DOD Graduate Research Fellowship. His research advisors were Drs. James Lester and Robert St. Amant.
He earned both his master's degree ('03), and his PhD ('09) in computer science from the Massachusetts Institute of Technology, where he received the NSF International Research Fellowship in 2009. He is currently a postdoctoral research fellow at the University of Edinburgh.
Zettlemoyer's research at the University of Washington will focus on artificial intelligence. He has worked on problems in natural language processing, machine learning, and decision making under uncertainty. He is particularly interested in building systems that recover and make use of representations of the meaning of natural language text.
For more information on Dr. Zettlemoyer, click here.
~coates~
Return To News Homepage