CSC News
January 29, 2010
Fidelity Investments "Leadership in Technology" Series Presents Sean Belka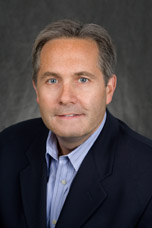 Please join us on February 23rd at 6 pm in Lecture Hall 1231 EBII for the first spring 2010 talk in the Fidelity Investments "Leadership in Technology" Executive Speakers Series.
Our special guest speaker will be Sean Belka, Senior Vice President, Director of Fidelity Center for Applied Technology (FCAT), a unit of Fidelity Investments. His talk topic will be "Customer Focused Innovation: Leveraging Emerging Technologies to Create Customer Value."
In this role as Senior Vice President, Belka leads the Fidelity Center for Applied Technology (FCAT), which serves as Fidelity's idea and innovation catalyst, helping employees and businesses to imagine and realize the possibilities of emerging technologies and new ideas.
For his complete bio, click here.
Abstract: Mr. Belka will discuss a variety of emerging technologies, including social networking, and how Fidelity Investments as one of the world's leading financial institutions, looks at applying many of them in their environment to enhance the user experience and improve business results.
The event is free and open to the public. Ample free parking is also available.
For directions and more information, visit the series page or contact Ken Tate.
Return To News Homepage