CSC News
January 21, 2010
Dutta, Rouskas to Study Instrumentation Framework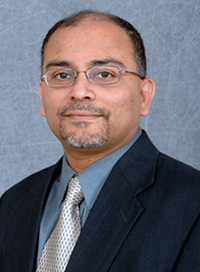 Drs. Rudra Dutta, associate professor, and George Rouskas, professor of computer science at NC State University, have been awarded $479,259 by the Global Environment for Network Innovations (National Science Foundation) to support their research proposal titled, "Integrated Measurement Framework and Tools for Cross Layer Experimentation."
The award will run from October 1, 2009 to September 30, 2012.
Abstract: The goal of this project is to develop and deploy a Global Environment for Network Innovations (GENI) instrumentation framework, integrate it into one of the five control framework prototypes, and develop a set of experimenter capabilities to enable cross-layer experimentation in the optical substrate.
For more information on Dr. Dutta, click here.
For more information on Dr. Rouskas, click here.
~coates~
Return To News Homepage