CSC News
October 07, 2009
NSF to Fund Vouk's Collaborative Research on Improving Students' Communication Skills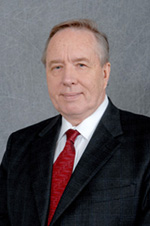 Dr. Mladen Vouk, professor and department head of the NC State University Computer Science Department, and Dr. Mike Carter, associate dean of the NC State University Graduate School, have been awarded $353,881 by the National Science Foundation (NSF) to support their collaborative research proposal titled "CPATHII: Incorporating Communication Outcomes into the Computer Science Curriculum."

The award will run from October 1, 2009 through September 30, 2010.

Abstract - In partnership with industry and faculty from across the country, this project will develop a transformative approach to developing the communication abilities (writing, speaking, teaming, and reading) of Computer Science and Software Engineering students. We will integrate communication instruction and activities throughout the curriculum in ways that enhance rather than replace their learning technical content and that supports development of computational thinking abilities of the students. We will implement the approach at two institutions. By creating concepts and resources that can be adapted by all CSC and SE programs, this project also has the potential to increase higher education's ability nationwide to meet industry need for CSC and SE graduates with much better communication abilities than, on average, is the case today. In addition, by using the concepts and resources developed in this project, CSC and SE programs will be able to increase their graduates' mastery of technical content and computational thinking.

For more information on Dr. Vouk, click here.

~coates~

Return To News Homepage