CSC News
September 08, 2009
Remembering Dr. Robert E. Funderlic (1937-2009)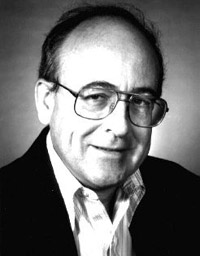 Dr. Robert E. Funderlic, former Department Head from 1986 to 1992, and Professor Emeritus for the NC State University Computer Science Department, lost a long and courageous fight with cancer on September 5, 2009.

Dr. Funderlic received his BS in Mathematics from the University of Notre Dame in 1959, and his PhD in Mathematical and Numerical Analysis from the University of Tennesee (Knoxville) in 1970 under the direction of Alston Householder. Prior to joining NC State, Dr. Funderlic worked for the US Department of Energy Oak Ridge facilities, including the Oak Ridge National Laboratory. In 1986 he accepted the chairmanship of the Department of Computer Science at NC State where his research interests included design, implementation and analysis of numerical linear algebra algorithms for high performance computing.

Under the leadership of Dr. Funderlic, the NC State Computer Science Department went through some major changes in the late 1980s. Because computer technology was advancing so quickly, equipment and laboratories that had been adequate in the past were quickly becoming obsolete. Dr. Funderlic worked to help the department maintain the latest technology by helping establish the Computer Systems Laboratory (CSL), a joint venture between Computer Science and Electrical and Computer Engineering. The CSL continued to grow over the years, creating a notable cornerstone for the department's growing graduate and research programs. Additionally, Dr. Funderlic worked to secure dedicated teaching spaces for Computer Science in Leazar and Withers Halls. In 1990, Withers Hall became the home of the NC State Department of Computer Science, where it remained until moving to EB2 on Centennial Campus in 2006.

Besides the improvements in facilities and equipment, under Dr. Funderlic, the department expanded its areas of research specialties and minor fields, including minors in Computer Science and a graduate minor in Artificial Intelligence, which at the time was one of the most important trends in the department.

Also under his leadership, Computer Science became a department within the College of Engineering, and a PhD program was established. The independent PhD program placed NC State on solid footing in order to compete with other topflight computer science programs in the country and improved the university's reputation and its ability to strengthen areas of faculty interest.

Not only was Dr. Funderlic an exceptional administrator, he was also a beloved educator. Because his best university times were spent with students as they explored their potential, Dr. Funderlic received the George H. Blessis Teaching and Advising Award in 1997. He also proudly served as the liaison for Aquinas House, the Catholic center at NCSU.

"Bob Funderlic was a leader, a visionary, an award-winning educator, and an internationally recognized numerical analyst," said Dr. Mladen A. Vouk, current Computer Science Department Head. "He provided critical leadership during the formative years of the Department, and he laid the foundations of the department we know today."

Dr. Funderlic will be fondly remembered by friends and his wife, Gail, daughter Susan Fisher of Chicago, and sons Martin and Michael Funderlic of Knoxville. Family visitation will be held on September 8th from 6 to 8 PM at Brown-Wynne Funeral Home in Cary. A funeral mass will be held at St. Andrews Church in Apex at 11 AM on September 9th. Burial will be in Oak Ridge, TN. The family requests that donations be made to the Evans Scholars Foundation, 1 Briar Road, Golf, IL 60029 or to St. Mary's School, 323 Vermont Ave., Oak Ridge, TN 37830.
To read more about Dr. Funderlic's legacy in the Computer Science Department at NC State, please click here.
To view the online obituary, click here.

~coates~

Return To News Homepage