CSC News
June 29, 2009
Department Announces Departures
The faculty and staff of the Department of Computer Science at NC State University wish to extend our deepest gratitude and appreciation to the following individuals who are leaving the department: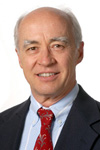 Dr. Edward Davis, professor of computer science, completed his phased-retirement period effective June 30, 2009, and been named Professor Emeritus. Dr. Davis received his Ph.D. from the University of Illinois in 1972. Prior to joining NC State University in 1978, he was with Goodyear Aerospace Corporation and the University of Florida. At NC State, Dr. Davis has served in a number of roles, including that of Director of Undergraduate Programs (1993–1997), Director of Graduate Programs (1998–2003), and Associate Department Head (2000–2003). Dr. Davis' research interests are in computer organization and architecture, with emphasis on highly parallel processing. He has received a number of awards and recognitions, including the NC State Academy of Outstanding Teachers award, "Best Lecturer" award, and "Best Classroom Presentation" award.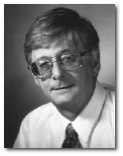 Dr. Thomas Honeycutt, associate professor of computer science, has announced his intentions to enter a 3-year phased-retirement period starting July 1, 2009. He received his Ph.D. from NC State University in 1969 and joined the department in 1970. Except for a three-year industry assignment at Texasgulf, he has served the department in a variety of roles for almost 40 years. In addition to inspiring thousands of students with his unique wit and enthusiastic style, Dr. Honeycutt's legacy will forever be a part of our department's history. Among his many roles and achievements, he served as the department's 1st Undergraduate Coordinator (1974-75), 1st Associate Department Head (1975-1979, a role he held again 1986-1991), Chair of the Faculty Senate (1987–1988), and oversaw the department's transition from PAMS to the College of Engineering (1988-1989). Of all his accomplishments, he says he is most proud of establishing the Programming Certificate Program (1979) and having served as a working member of graduate committees for every college/school at NC State. Dr. Honeycutt's research interests are in management information systems, computer modeling and simulation, and computer literacy.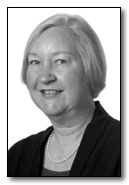 Ms. Carol Miller, lecturer, retires from the department effective June 30, 2009. She received her B.S. in Mathematics from the University of Kentucky in 1968 and her M.S. in Computer Science from Stevens Institute of Technology in 1971. Prior to joining NC State, she served as a Member of the Technical Staff at Bell Telephone Laboratories in Whippany, N.J. and Naperville, IL, and as a Senior Digital Systems Engineer with General Electric, Nuclear Fuels Division in Wilmington, N.C. Since joining our department in 1985, she has played a key role in preparing our students, having taught many undergraduate courses. She has stayed deeply involved with students during her time at NC State, including serving almost 20 years as the faculty advisor for the ACM student organization. Her many honors include induction into the NC State Academy of Outstanding Teachers (1993), and receiving the NC State Alumni Association Distinguished Undergraduate Professorship Award (1998). During her career, she has inspired thousands of students who continue to stay in contact with her years after their graduation. One such alum, Jay Strickland (B.S, CSC '97), has made a generous $25,000 challenge pledge to his fellow alumni to help establish the Carol Miller Student Leadership Endowment in her honor. The endowment is intended to pay tribute to Miller's legacy as a teacher, mentor, advisor, advocate, and friend to thousands of students over her career. Proceeds from the endowment will be used for students, student organizations or student programs, emphasizing undergraduate students in need of resources to explore new and innovative paths. For more information and/or to contribute to this endowment, click here.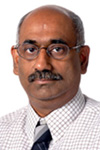 Dr. S. Purushothaman Iyer, professor of computer science, who took a leave of absence from February-December, 2008, to direct the US Army Research Office (ARO) Intelligent Systems program, has now accepted a permanent position of Program Manager at ARO. Iyer received his Ph.D. in computer science from the University of Utah in 1986, and his MTech and BTech from the Indian Institute of Technology in Madras, IN. Prior to joining the department in 1992, he was an assistant professor at Pennsylvania State University. During his time at NC State, he has also served as an invited professor to Ecole Normale Superieure, Cachan, France, and Uppsala University, Sweden. Iyer will remain associated with the department as an adjunct professor.
Please join us in celebrating the incredible achievements of these departmental icons, and in recognizing them for their outstanding service to our department, NC State University and the state of North Carolina.
~coates~

Return To News Homepage