CSC News
March 26, 2009
Wyatts to Establish Named Scholarship Endowment
Planned Gift valued at a minimum of $500K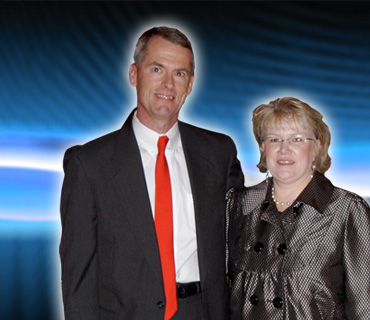 Computer Science alumnus Mark Wyatt (B.S. '80) and his wife Robin, have recently finalized gift plans directing outright and deferred planned gifts to establish the Mark and Robin Wyatt Scholarship Endowment.

The planned gift, when fully in place, will result in an endowment valued in excess of $500,000. Based on current yield guidelines, the endowment is expected to provide scholarship funds in excess of $20,000 annually. It is the largest known planned gift ever documented from a NC State computer science alum.

The endowment will provide scholarships for incoming freshmen in the College of Engineering at NC State University, with first preference going to students from Statesville Senior High School or Mount Pleasant High School, where Mark and Robin attended high school. Awards will be renewable for up to three additional years, given satisfactory grades and academic progress.

Mark Wyatt received his B.S. in Computer Science from NC State University in 1980. Upon graduation, he accepted a position with Duke Power (now Duke Energy) in Charlotte, North Carolina, where he has grown as a leader for more than 28 years. Mark currently serves as the VP of Smart Energy Systems where he heads up Duke Energy's efforts to launch 'smart grid' technologies. He is very active as a leader in support of various professional interests, including serving as the Chair of the Charlotte Chamber's Information Technology Council, and as a member of the North Carolina Technology Association's Board of Directors. Wyatt has also been a strong supporter of NC State University, serving as a member of the Physical and Mathematical Sciences Foundation's Board of Directors, and also serving as the Vice Chair for the Department of Computer Science's Strategic Advisory Board.

Robin Wyatt graduated from Appalachian State University in 1981 with a B.S. in Technology. Like Mark, she accepted a full-time position with Duke Power upon graduation. She held a variety of leadership positions during her 22-year career with Duke and retired in the fall of 2003.

Mark attended Statesville Senior High School in Statesville, NC and Robin attended Mount Pleasant High School in Mount Pleasant, NC. They met early in their career at Duke Energy and were married in 1985. They currently live in Concord, NC.

For more information on gifting options, click here.
Return To News Homepage