CSC News
January 07, 2009
Gu Receives IBM Exploratory Stream Analytics Innovation Award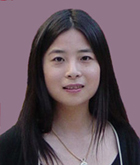 Dr. Xiaohui (Helen) Gu, assistant professor of computer science at NC State University, has received an IBM Exploratory Stream Analytics Innovation Award. The name of her proposal is "Providing Resilient Stream Processing Infrastructures using Compression, Prediction and Adaptation." The award is valued at $20,000.

IBM Exploratory Stream Analytics Innovation Awards encourage the development of capabilities around the paradigm of exploratory and distributed stream processing and analysis, for academic curricula and research. Distributed stream processing represents a novel computing paradigm where data, sensed externally, is pushed asynchronously to various connected computing devices for processing. It enables novel applications typically characterized by the need to process high-volume, and possibly noisy, data streams in a timely and responsive fashion.

This paradigm has applicability in several diverse domains that require exploration of real-time signals from sensors that might include radio antennas, distributed medical sensors, manufacturing process monitors, environmental, seismic and atmospheric sensors.

IBM is a valued Super ePartner with the department and is actively collaborating with our faculty and students on numerous programs and initiatives. NC State University is one of IBM's top suppliers of new graduate talent, worldwide.

For more information on Dr. Gu, click here.

For more information on the IBM Exploratory Stream Analytics Innovation Award, click here.
~coates~

Return To News Homepage