CSC News
December 10, 2008
Timesavers: Researchers Finding Ways to Improve Cell-phone Design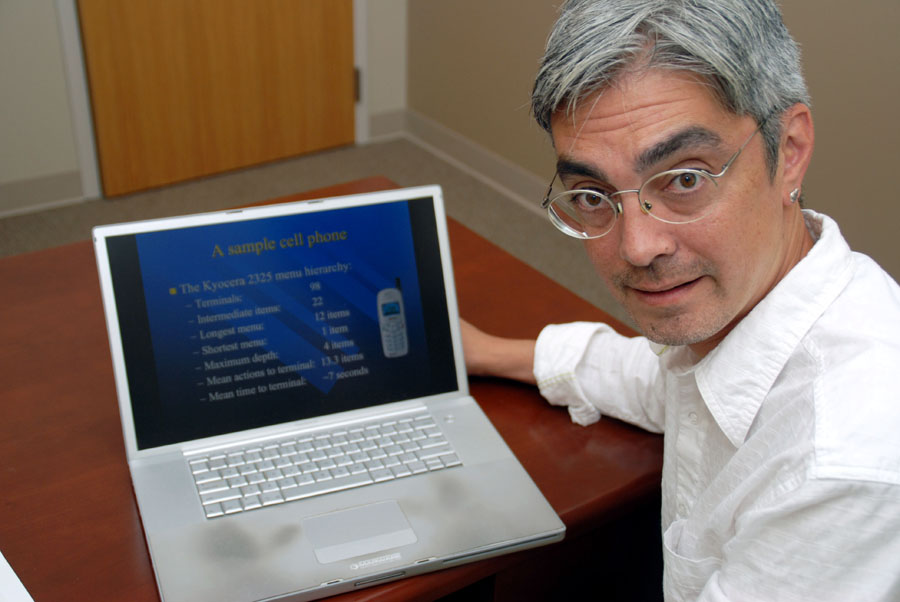 Everyone who owns a cell phone knows the frustration of sifting through menus, choosing and re-choosing options, and looking for that one feature that seemed so easy to use in the advertisement.
But with better menu designs, those aggravations could end. According to research conducted by NC State computer scientists, "if 2 billion users were to use their cell phone menus every day for just three seconds, our improvements could save almost 30 years of user time per day."
Those findings, published last year in the journal ACM Transactions on Computer-Human Interaction, came from research conducted by Dr. Robert St. Amant, associate professor of computer science. He and his team research different models that would help manufacturers design better user interfaces and menus on cell phones.
"There are many ways to design cell phone interfaces," said St. Amant. "But what's lacking is a good way to decide which design is best."
So his team collects and analyzes data from simulations and usability studies done by collaborator Dr. Frank Ritter at Pennsylvania State University. Ritter, along with NC State graduate student Thomas Horton, co-authored the Transactions paper with St. Amant.
With engineering models capable of accurately showing and predicting how long it takes users to find and use various functions on phones and similar personal devices, manufacturers can tailor designs to what functions people use—and how they find them.
For more information on Dr. St. Amant, click here.
Story by Amy Anselm. Photo by Nate DeGraff. Originally published in the NC State Engineering Magazine - Fall 2008 issue.
Return To News Homepage