CSC News
September 24, 2008
Singh Receives Research Supplement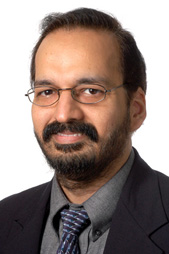 Dr. Munindar Singh
, professor of computer science, has been awarded supplemental funding in the amount of $44,345 by the
Joint Oceanographic Institutions
(through the University of California at San Diego) to support his research proposal titled "
Policy-Based Governance for the OOI Cyberinfrastructure
."
The supplement extends the award period of this research support through September 30, 2008.
Abstract
- This project will develop policy-based service governance modules for the Oceanographic Observatories Initiative (OOI) Cyberinfrastructure. The main objectives of the proposed project include:
(1) formulating the key conceptual model underlying the patterns of governance
(2) formalizing "best practices" patterns familiar to the scientific community and seeding the cyberinfrastructure with them
(3) understanding user requirements for tools that support creating and editing patterns of governance
For more information about Dr. Singh,
click here
.
Return To News Homepage