CSC News
September 24, 2008
Mueller Receives Research Award from US Department of Energy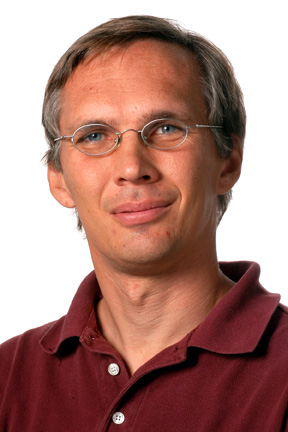 Dr. Frank Mueller
, associate professor of computer science, has been awarded $150,000 by the
US Department of Energy
to support his research proposal titled "Reliability, Availability and Serviceability (RAS) for Petascale High-End Computing and Beyond."
The award will run from June 1, 2008 to May 31, 2011.
Abstract
- The objective of this work is to systematically model and study large-scale reliability, to develop novel, scalable mechanisms in support of proactive FT and to significantly enhance reactive FT.
The proposed work promises contributions in modeling reliability, monitoring system health and devising novel reactive as well as proactive schemes to tolerate faults.
Overall, this work is targeted at alleviating limitations of current reactive FT schemes. It contributes to fault modeling and health monitoring, it significantly advances transparent checkpointing techniques, and it combines them with novel proactive approaches..
For more information about Dr. Mueller,
click here
.
Return To News Homepage