CSC News
February 19, 2008
CSC Students Excel in IBM's Master the Mainframe Challenge
Joe Grafsgaard places in top 10 of 1,750 registered contestants!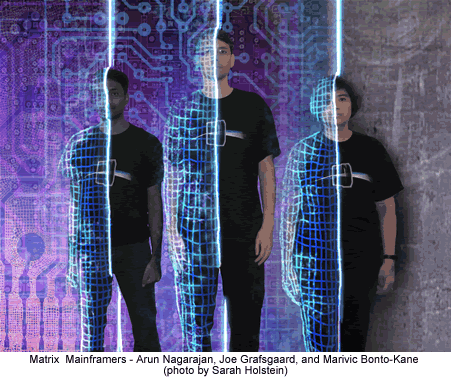 A number of computer science students from NC State competed in
IBM's

Master the Mainframe Challenge
, with several earning special recognition for their performances. Among them -
Joe Grafsgaard
,
Arun Nagarajan
,
William Osborne
, and
Ravi Ramaseshan
successfully completed Stage 2, and Grafsgaard proceeded on to Stage 3 where he placed in the top 10 out of 1,750 registered contestants!
According to IBM, today's mainframes are growing in popularity and require a new generation of mainframe experts. The contest is designed to familiarize students with the basic skills and concepts that will make them more competitive for high-paying jobs and internships in the enterprise computing industry.
During the challenge, students were able to log on to a remote mainframe system from their own workstations to compete in the three-stage event. As the contestants progressed through the stages, the challenges became progressively more difficult requiring them to perform more extensive systems programming and application developing tasks. The select few who made it to the final stage faced the most challenging tasks based on real-life situations encountered by experienced systems programmers, requiring extensive work over weeks and months.
The
Master the Mainframe Challenge
targets college, university, and high school students from across the U.S. and Canada (excluding Quebec). Prizes included custom "Master the Mainframe" T-shirts, pre-paid debit cards, Nintendo Wii systems, and trips to the mainframe lab in Poughkeepsie, NY.
In addition, a photo contest was held for all Stage 1 winners to submit representative photos of their group wearing the prized IBM Master the Mainframe T-shirt. Three of NC State's group photos are featured on the IBM Mainframe Challenge site (
link to photos
)
For more information on the IBM
Master the Mainframe Challenge
, including the results,
click here
.
Return To News Homepage