CSC News
April 02, 2007
IBM's Horn to Speak at Spring 2007 Diploma Ceremony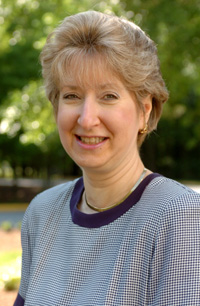 Our spring diploma ceremony will be held on Saturday, May 12th at 1:30 pm in the main sanctuary at Providence Baptist Church, located at 6339 Glenwood Avenue in Raleigh (driving directions).
Sue Horn, VP of the IBM Software Group and RTP Site Executive with IBM, will provide the keynote address. NC State is traditionally one of the top suppliers of new grad talent to IBM, worldwide, and Horn is passionate advocate for the successful relationship we share. As the IBM Software Group RTP site executive, Horn leads the largest SWG lab worldwide and has built a community of vital technical professionals, ensuring cross-organizational synergy and well being for the team on the RTP site.
Approximately 150 graduates are expected to receive their degrees during the ceremony.
Special thanks to Super ePartner, IBM, for their sponsorship of this very special event.
For the convenience of our guests who might require overnight accommodations, there are a number of hotels located in the immediate area. We suggest the Hampton Inn Raleigh – Crabtree, located at 6209 Glenwood Avenue (919) 782-1112.
Return To News Homepage