CSC News
November 28, 2006
Young Named Editor-in-Chief of the Journal of Game Development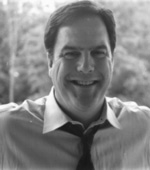 Dr. Michael Young
, Associate Professor of Computer Science at NC State University, has been named the new Editor-in-Chief of the Journal of Game Development, effective January 2007.
The Journal of Game Development, published by Charles River Media, is the leading peer-reviewed journal on game development, serving both the game development industry and academic community by presenting leading-edge original research in areas such as artificial intelligence, computational models of physics, networking, graphics, audio, simulation and real-time performance related to game development.
Young is a leader in the area of artificial intelligence in games and teaches courses on game development and research at both the undergraduate and graduate level.
Return To News Homepage