CSC News
October 06, 2006
Fall ePartners Career Connection Event is Largest Ever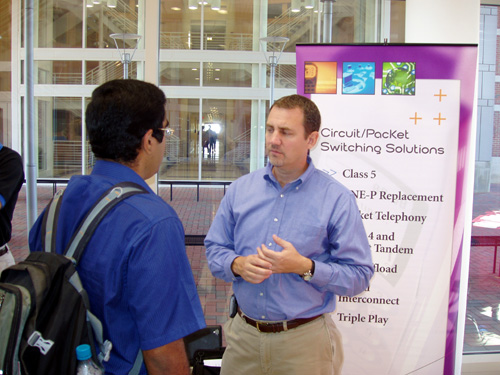 On October 4th, the department of computer science hosted its 6th annual ePartners Career Connection event, a recruiting and networking event provided exclusively for CSC students and ePartner companies.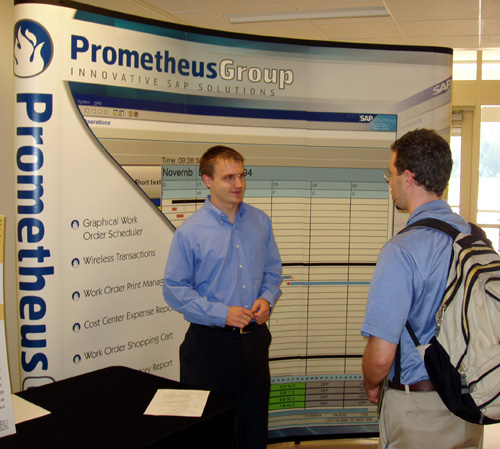 This is the second time the event has been held in EB2, the department's new home on Centennial Campus, but the first time using the atrium.
The extra space came in handy as this year's event was the largest in the department's history, featuring 12 corporate partners. Participating in this year's event were Cisco Systems, EMC, Progress Energy, Network Appliance, Tekelec, I-cubed, The Vanguard Group, Duke Energy, Prometheus Group, Itron, NC Office of the State Auditor,

and

Microsoft.
As always, student participation was strong. Several recruiters estimated that as many as 200 to 250 CSC students attended the event.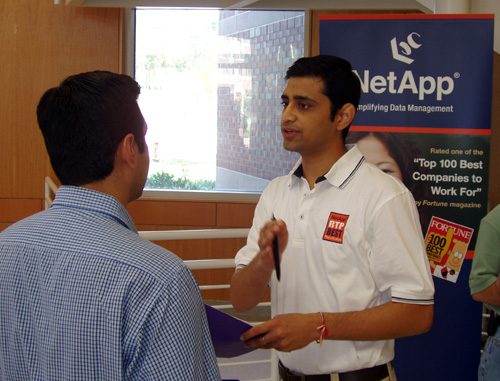 Jim Johnson
, Director of Human Resources for Network Appliance said, "We spoke with some very strong students today. It has been a very successful event for us."
Return To News Homepage